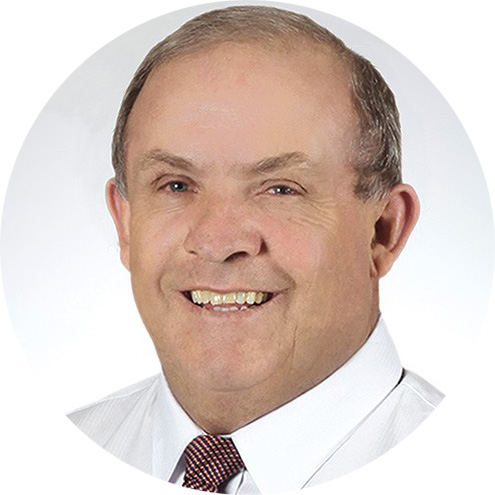 Mr John Williams
Chair
Appointed Chair from 10 March 2020
John Williams was elected to Federal Parliament in 2007 as Senator for NSW and was sworn in on 26 August 2008.
John was born in Jamestown SA but has lived most of his life in the Inverell district in the New England region of NSW. Prior to entering politics, he had been a truck driver, shearer, farmer and a small business owner.
With this background, John understands regional Australia and the issues small business operators deal with every day. John is a strong advocate for the reduction of red tape in small business to allow businesses to not only survive and compete but to grow and prosper. His vision is for regional Australia to obtain adequate funding to maintain rural communities and facilities and maintain the way of life so many people enjoy.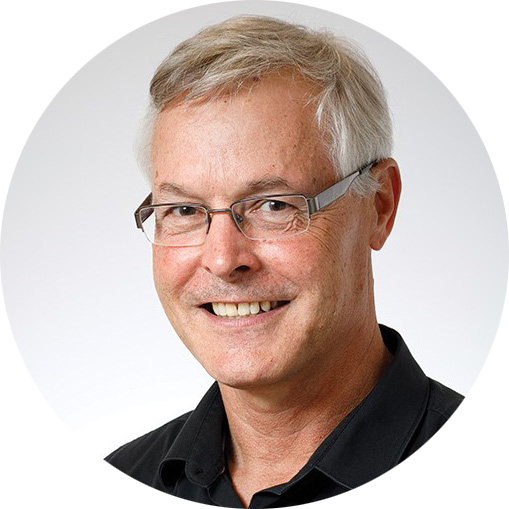 Dr Patrick Hone
Managing Director
+61 419 628 400
Appointed Managing Director from 24 December 2004
Patrick Hone is Managing Director of the Fisheries Research and Development Corporation (FRDC), a member of the National Marine Science Committee (NMSC), a member of the Australian Fisheries Management Forum, Chair of the Seafood Industry Safety Initiative, Australian Agrifood Data Exchange Advisory Council and a member of the Council of Rural Research and Development Corporations (CRRDC).  Patrick has held board positions on the Aquafin CRC and Seafood CRC. Patrick has extensive knowledge of all sectors of the fishing and aquaculture sectors. He has more than 25 years working for the FRDC, and has played a key role in the planning, management and funding of fishing and aquaculture related research, development and extension in Australia. In recent years Patrick has become one of Australia's leading spokespeople on the role of marine and aquatic science, and evidence based decision making. 
Patrick has a PhD from Adelaide University. Patrick previously worked for South Australian Department of Fisheries and then the newly formed South Australian Research and Development Institute (SARDI). Patrick has worked on a wide range of research including on Southern Bluefin Tuna, Pacific Oysters, Blue Mussels, Yellowtail Kingfish and Abalone.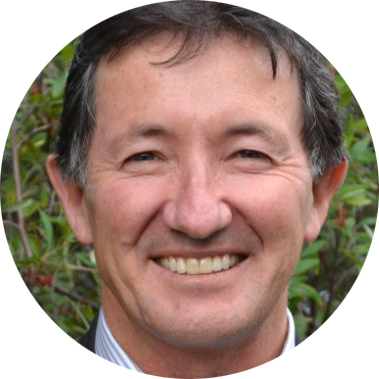 Prof Colin Buxton
Reappointed Director from 1 September 2021
Colin Buxton is an independent director and principal consultant at Colin Buxton & Associates. In 2014 he retired as Director of the Fisheries, Aquaculture and Coasts Centre at the Institute for Marine and Antarctic Studies (IMAS) at the University of Tasmania (UTAS), where he is now an Adjunct Professor. 

Colin has held senior management positions at the Port Elizabeth Museum, Rhodes University and the Australian Maritime College, as well as being the inaugural director of the Tasmanian Aquaculture and Fisheries Institute (TAFI) at UTAS.

A fellow of the Australian Institute of Company Directors, he has served on the boards of several organisations including the Aquaculture CRC, Finfish CRC and Seafood CRC, Southern Rock Lobster Ltd (chair) and the Tasmanian Environment Protection Authority. He is also chair of the National Fisheries Advisory Council (NFAC) and serves on the Tasmanian Marine Farming Review Panel.

Colin has a broad knowledge and experience in coastal marine environments, fisheries and aquaculture and is a frequent consultant and advisor to government and industry in Australia, Africa and the United States. A graduate of the University of Cape Town (Masters cum laude) and Rhodes University (PhD), he is internationally recognised and has published widely on his work on the life histories and effects of exploitation on reef fishes. Much of his research has been focused on understanding the role of Marine Protected Areas as a conservation and fisheries management tool.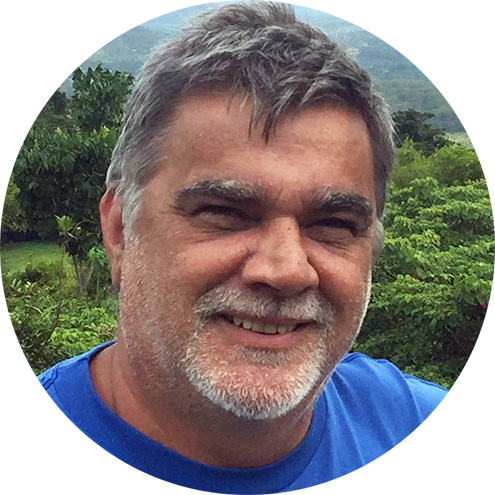 Dr Chris Calogeras
Appointed Director from 1 September 2021
Chris has over 35 years' expertise working with the fishing and seafood industry and associated stakeholders. Roles included senior resource management positions within government, Operations Manager at an award winning export focussed seafood company, and for the last 20+ years as Director of C-AID Consultants, an independent consultancy. Chris has formal training in resource management, business and seafood processing. 
In government Chris managed multi-disciplinary Aquatic Resource Programs covering teams that were responsible for wild harvest resource management, marine parks and environment, data management, education, legislation, recreational research, as well as coordinating a large range of external projects.  Chris represented the NT, or chaired a number of committees and boards, on behalf of Government. 
From 2001 onwards, Chris has been involved in a wide range of consultancies and projects of varying size and complexity. He has worked with all sectors of the fishing and seafood industry, including Indigenous, wild harvest, aquaculture, post-harvest and recreational sectors, government agencies, NGOs and researchers, to build capacity and develop innovative sustainable management and research solutions and outcomes across diverse groups.  
He specialises in work involving inshore wild harvest species, tropical aquaculture species and has extensive experience working with First Nations people. Chris chairs a number of groups and acts as a representative on committees and boards on behalf of industry groups and clients, and has overseen or been involved in over 50 national and international projects.
Chris practices a participatory approach to ensure that outputs and outcomes provide real solutions to complex and often competing needs, and are in a form that can be readily used.  He also seeks to build capacity and leadership in all of his roles.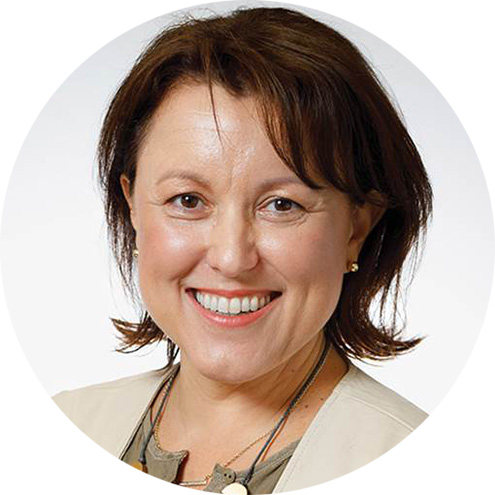 Dr Saranne Cooke
Reappointed Director from 1 September 2021
Dr Saranne Cooke is a professional director and chair with experience on a variety of boards across the education, health, sport, financial and not-for-profit sectors. Saranne is Deputy Chancellor of Charles Sturt University, a Racing NSW Board Member, a HESTA Trustee Board member, a Director of the Western NSW Primary Health Network, the Royal Flying Doctor Service (South Eastern) and Director of Leading Age Services Australia.
Dr Cooke has held a number of senior roles within the energy, financial, education and manufacturing industries. She completed her doctorate researching board governance across the ASX 200 companies. Dr Cooke also holds a Bachelor of Commerce, Master of Business (Marketing), and a Master of Commercial Law. She is a Fellow of the Australian Institute of Company Directors, a Fellow Certified Practising Accountant, a Fellow of the Australian Marketing Institute, a Certified Practising Marketer and a member of the Golden Key International Honour Society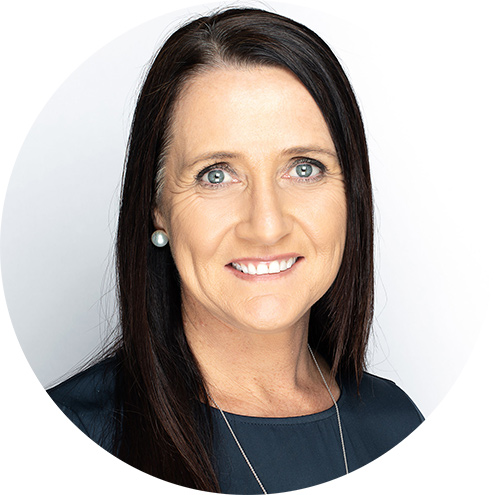 Mrs Suzanne Hullick
Appointed Director from 1 September 2021
Suzi is a banking executive with over 20 years of leadership and management experience in Retail and Commercial finance within the financial services industry. For more than a decade Suzi has specialized in Indigenous banking. Suzi was recognised as the 2013 overall Women of Influence (inaugural winner) for Westpac and a Bicentennial Service Honour recipient in 2017. Suzi is a graduate of the AICD and Women in Leadership at AGSM, and is currently studying an MBA in Social Impact at the University of NSW.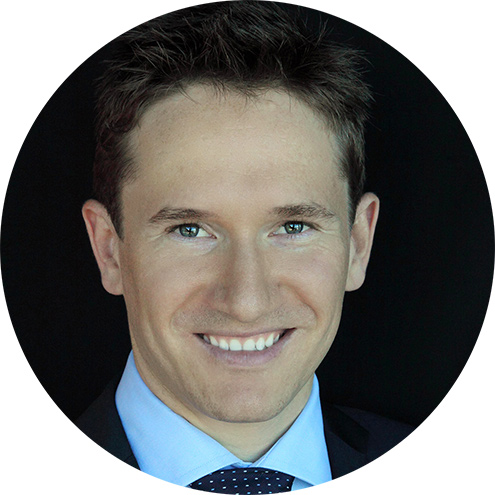 Mr Boris Musa
Appointed Director from 1 September 2021
Boris Musa is the Managing Director and Chief Executive Officer (MD & CEO) of Mainstream Aquaculture Group (Mainstream), a vertically integrated producer and supplier of Barramundi. Mainstream is one of the largest suppliers of Barramundi table fish products in Australia under the Infinity Blue Barramundi brands and is the global market leader in the supply of juvenile fish (seed stock) to the Barramundi aquaculture industry, exporting to 27 countries across five continents. Mainstream operates five farms and three Hatcheries in Australia, including the world's largest aquaculture production facility of its type, as well as the world's largest Barramundi hatchery. Mainstream also operates a Barramundi farm in the United States of America servicing the local market, located in Arizona. Boris has been MD & CEO since 2012 and under his stewardship; company value has increased by a multiple of 50 times on a commensurate increase in revenue (compound annual growth rate of circa 50%).
Boris' background is in financial services. Most recently, he spent five years at Macquarie Group, the last two as a Director. Boris is a Non-Executive Director of the Wyndham City Refuse Disposal Business and the Australian Barramundi Farmers Association. He holds a Bachelor of Commerce from Deakin University and is a Deans Scholar in Finance (top 1% of graduates), a Diploma in Natural Resource Management, and a Masters of Applied Finance.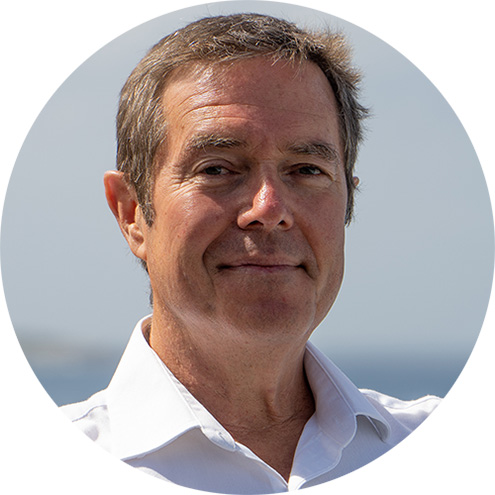 Mr Alex Ogg
Appointed Director from 1 September 2021
Alex Ogg directs the Ocean Energy Program for National Energy Resources Australia and is principal project director for the Australian Ocean Energy Group.
With an extensive professional background in fisheries and aquaculture, Alex pioneered open ocean farming systems in WA and was rewarded with exponential increases in pearl product value as Managing Director of Autore Pearling.  Alex served as vice Chair of the Pearl Producer's Association for a decade and was a Ministerial appointee to the Pearling Industry Advisory Committee.  Before retiring as COO and subsequently CEO of the Western Australian Fishing Industry Council in 2020, Alex worked closely with FRDC, serving as Chair of the WA Fisheries Research Advisory Board and deputy Chair of the WA Research Advisory Committee.  Alex helped to form the national peak body, Seafood Industry Australia, acting as deputy Chair of the implementation committee and is a charter member of that body.
Alex holds an MBA from Melbourne University, is a graduate of the Australian Institute of Company Directors and is a fellow of the Australian Rural Leadership Foundation. He is currently a non-executive director of Regional Development Australia Great Southern and a director of the Australian Microgrid Centre of Excellence, engaged in developing marine renewable energy distribution systems.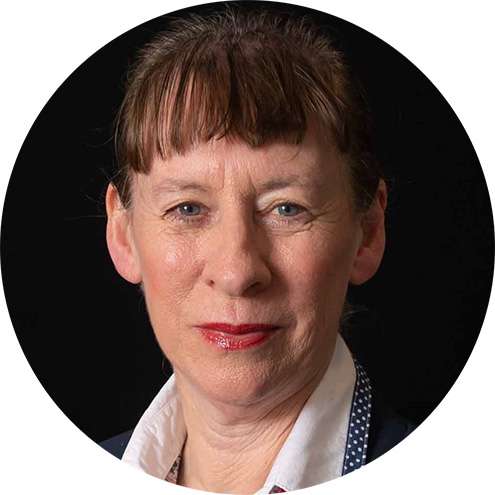 Dr Lyndal Thorburn
Appointed Director from 1 September 2021
Dr Lyndal Thorburn is a non-executive director with current roles on Charles Sturt University Council and the Regional Development Australia (ACT) Board, in addition to FRDC. With over 30 years' Board experience, she applies skills in business management, science and technology and its commercialisation, economics, innovation and entrepreneurship, stakeholder engagement, finance and public administration. 
Prior to her Board career, Lyndal worked as an evaluation specialist for Asia Pacific Economic Cooperation, spent 17 years in government agencies and government business enterprises, and had many years mentoring technology commercialisation and startup strategy and capital raising.  Lyndal initially trained as a biologist and completed a PhD exploring regional, national and global innovation networks of Australian technology-based firms.
She is a Fellow of the Australian Institute of Company Directors and is a member of the Institute of Public Accountants. Lyndal was born in Sydney but has lived for the last 40 years in regional NSW and has work experience in Asia, Europe and the Americas.