Every five years, the FRDC re-aligns organisational focus with contemporary end-user needs in the process of developing its research and development (R&D) plan.
FRDC's R&D Plan 2020-2025 seeks to respond to the ambition of the diverse stakeholders from across fishing and aquaculture, focusing on big, cross-sectoral issues of national importance while also ensuring that jurisdictional and sector needs are met. The R&D Plan 2020-2025 focuses on outcomes in five key areas, supported by five enabling strategies designed to ensure outcomes are faster and easier.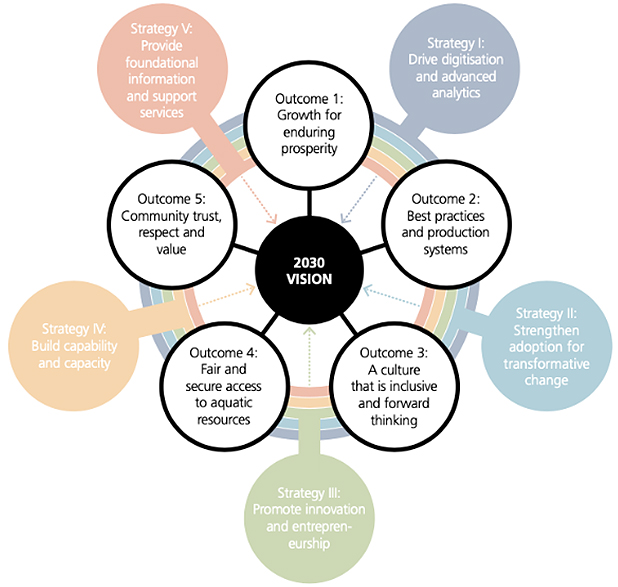 The FRDC prepares Annual Operational Plans (AOPs) each financial year to guide practical delivery of the current R&D plan, describing what will be done next to enable strategies to be achieved. The purpose of each AOP is to respond to the issues and challenges affecting fishing and aquaculture in Australia, setting out strategies to achieve the outcomes described within the current R&D plan and the activities that sit under each of those strategies. Each AOP also summarises income and expenditure that will underpin planned activities.
This planning approach is designed to do two things:
emphasise intentional strategy setting based on strong program logic
allow for adaptability and creativity in problem solving in anticipation of the increasing uncertainty and volatility faced by Australia's fishing and aquaculture sectors.