Published:
2 May 2022
Updated:
1 August 2023
Overview
One of the most comprehensive and coordinated assessments of a biological control strategy for aquatic environments ever undertaken globally, the program was funded by the Australian Government via a Commonwealth Grant Agreement, with $10.37 million allocated to Fisheries Research and Development Corporation (FRDC) to lead this extensive body of research and analysis.
The NCCP investigated the technical feasibility of using CyHV-3 for invasive carp control only. FRDC was contracted to conduct rigorous scientific investigation and deliver the research results to assist decision makers, not to provide a final decision on whether or not the virus should be released.
Australia's leading universities and research institutions were engaged under the NCCP to undertake a multi-faceted series of scientific studies. The NCCP brings together the results of the full body of research, comprising nine technical summary papers plus the full results of 19 peer reviewed research studies, four planning investigations, and communication, extension and engagement outcomes.
The NCCP is not a decision; it is one step in the process for a decision regarding whether or not to use CyHV-3 to assist with the control of invasive carp.
---
Program timeline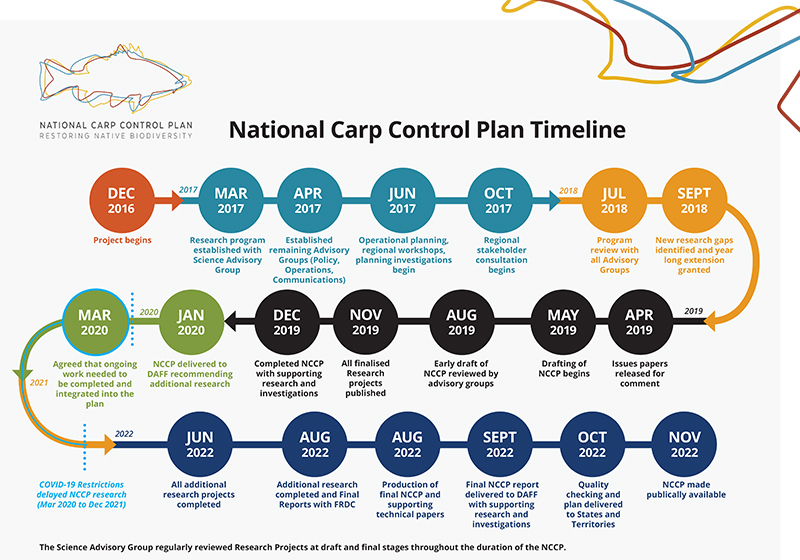 ---
Stats and facts