For Australia's fishers and farmers whose supply chains and markets disappeared – in extreme cases, overnight – the future seems unpredictable, to say the least. Some are describing the post-COVID-19 future as a blank canvas on which to potentially redraw many of the economic frameworks that have governed primary industries for decades.
By Brad Collis
How the Australian seafood sector can be better prepared for future challenges is the big conversation now happening.
The pandemic appears to have awakened Australian consumers to the value and importance of Australian primary producers, and hopes are high that this might lead to increased investor and policy support for the food producing and food processing sectors.
This perspective has been bolstered by export product in industries such as meat and seafood being successfully redirected to domestic retail markets, as home consumption filled the initial gap created by the closure of the food service and hospitality sectors.
However, leading market observers are wary of reading anything long-term into this. Executive director of the Australian Farm Institute, Richard Heath, points out that Australia lost much of its food processing sector because it could not compete with lower-cost offshore processing.
Changing this, he says, would require major investment in technology to lower the cost of production in Australia, or a willingness by Australian consumers en masse to pay more for Australian product (and possibly both).
Agriculture policy consultant and Food Agility CRC board member, Mick Keogh, also notes the public sentiment in support of Australia being more self-reliant as a manufacturer – but he too believes any structural response to the market upheaval caused by the pandemic will be determined by economics, not by any shift in government policy or industry support.
With respect to the food sector, he is particularly sceptical that major retailers will retreat from supply chains that deliver for the lowest cost, even if it continues to make them dependent on overseas manufacturers.
Not everyone, though, is ready to write off the 'homegrown' sentiment as a passing fad or something that cannot be captured.
Acting CEO of Seafood Industry Australia Veronica Papacosta believes the widely expressed need for trust and confidence in food sources, supply chains and long-term sustainability provides an opening to position clean, green, sustainable Australian seafood to the domestic consumer as they prioritise Australian origin.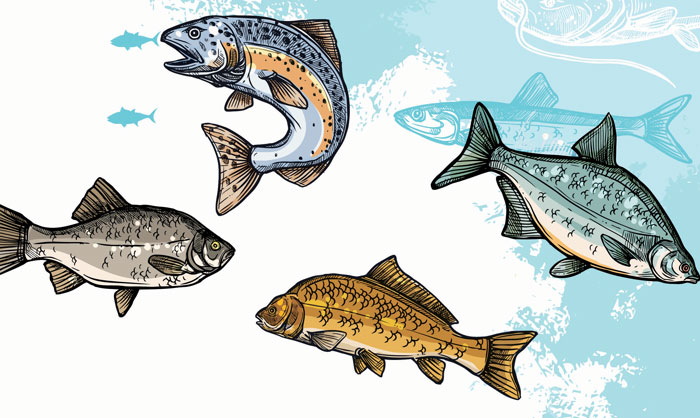 Domestic markets
Veronica Papacosta says the view from within the seafood sector is more optimistic in terms of the potential for positive change in the domestic marketplace, which has seen increased sales and higher prices for seafood as part of the surge in home cooking.
Increased retail trade has helped, in a small way, to offset the overall decline in sales that resulted from the closure of food service and export trade. The seafood sector as a whole is bracing for a forecast drop in gross value product (GVP) from about $3.1 billion to $2.4 billion this financial year, based on figures from the Australian Bureau of Agricultural and Resource Economics and Sciences.
While it remains uncertain how much of this can be clawed back when food service operators reopen, and whether the increase in domestic retail demand will be sustained, the expected economic recession means the cook-at-home skills (and enthusiasm) honed during lockdown are expected to remain of value – to consumers and to seafood suppliers.
Feeding into this is a shift by some fishers and suppliers to more processing and packaging – in particular, more frozen seafood as a way of securing the retail supply chain. Retail data from Nielsen Homescan, commissioned by the FRDC, indicates the frozen seafood targeting convenience meals at home is the fastest-growing market sector. Frozen seafood retail sales have increased 10.8 per cent over the past year, and leapt 26 per cent in the four weeks to 21 March 2020 (see story page 23).
Diversification
Veronica Papacosta says as a risk management strategy, investment in frozen storage by producers or co-ops would allow supply chain diversification and would smooth out price fluctuations.
Backing this up are the results of FRDC-invested research by the University of Queensland that found no discernible difference between fresh fish and fish that is properly frozen and stored.
Similarly, abalone processors in Tasmania turned to an 'old technology' – canning – to manage the 36 tonnes of live abalone in tanks when export markets closed. Tasmania's director of marine resources at the Department of Primary Industries, Parks, Water and Environment, Ian Dutton, says government assistance helped in making the switch, allowing the product to retain value with an extended shelf life to target alternative markets.
He sees this as part of larger emergency adaptations to seafood chains and production practices during the crisis – from safe workplaces to fish processing and marketing – which are sparking new thinking and new collaborations. This includes new processing technologies, or alternative uses for existing technologies. A case in point: whisky and gin distillers producing hand sanitiser.
"I can see us carrying forward the innovation that had to happen during COVID-19 to thinking differently about businesses going forward. This could include getting more serious about market diversification overall.
"There is a lot of interest in trade strategy across all seafood jurisdictions, including how we continue to trade seafood globally. Exports remain a sharp focus for everyone," he says.
Exports
The pandemic has shown the extent to which some sections of the seafood sector are highly dependent on a small number of large markets.
China, for instance, buys 95 per cent of Australian rock lobster and 42 per cent of abalone. Chair of Southern Rocklobster Ltd (SRL), Colin Buxton, says the reliance on Chinese markets has been well recognised for many years, and adds this is not necessarily negative.
"China is where the product gets the best prices. It provides the best returns for fishers and the best GVP for the Australian economy. Even now, there is no clear message to say this should change. Price and market fluctuations are an accepted part of the industry," he says.
More fundamental than which market it sells to, however, is how the product can be delivered. COVID-19 has revealed exporters' dependence on tourism and passenger flights to get premium, often time-sensitive, live product to market.
More than 80 per cent of all airfreight is carried by passenger services. The longer-term collapse of international tourism, or the aviation industry more generally, is recognised as a critical issue for seafood logistics.
Managing director of the Southern Rock Lobster Exporters Association Michael Blake says the freight difficulties have led to renewed interest in technologies to extend transportation times. Live rock lobster currently has an upper limit of about 40 hours from processor to destination.
He suggests new packing technologies could also help the industry move away from polystyrene to more environmentally friendly products, further enhancing its 'clean green' reputation. He sees this as the stronger option to any processing: "Any attempt to value-add actually devalues the product," he says.The immediate challenge for the industry is to resume exports with the limited freight available. Businesses may be eligible for assistance from the Australian Government's $110 million International Freight Assistance Mechanism to access dedicated airfreight services to reach international markets, although there is uncertainty about what will happen when the subsidy is no longer available.
In addition, smaller seafood exporters of all fish species are finding it difficult to aggregate enough product to take advantage of this assistance.
Prior to COVID-19, SRL had also been discussing a marketing levy, supported by research from financial advisory firm KPMG. Michael Blake says if this goes ahead, it might be used, in part, to help build the domestic market, which is currently the second largest buyer of Southern Rock Lobster. However, most of this is sold to the Australian-based Chinese community and Chinese tourists returning home – both affected by recent restrictions.
Government support
Assistant Minister for Forestry and Fisheries, Senator Jonathon Duniam, says while ultimately it is up to each individual business to decide where they do business, it is clear that diversification is now front of mind for many across the seafood sector.
He says the Australian Government is committed to opening as many doors as possible to help facilitate this. 
Senator Jonathon Duniam says the extraordinary circumstances have given rise to an equally extraordinary response from the seafood industry, which has proven its resilience time and time again.
"That response has included everything from adapting to online trading to a shifting focus on market diversification."
Senator Jonathon Duniam says one of the Government's first actions was to create a dedicated point of contact within Austrade (the Australian Trade and Investment Commission) to work directly with fishers to find alternative markets.
"This was in addition to our $110 million International Freight Assistance Mechanism, to help secure freight flights for seafood and other produce into key export markets. The industry has also adapted swiftly domestically, to offer alternative sale options in a way that has never been seen before in our country."
He cites examples of smaller, regional seafood sellers offering free home delivery, which has in many cases been a sell-out success as Australians embraced the opportunity to have seafood delivered to their door.
Another example of agility has been Australia's largest seafood auction at the Sydney Fish Markets (SFM) shifting to remote online bidding at the morning seafood auction when social distancing halved its capacity.
"It's a move the SFM says many were reluctant to make, but after the situation forced it they are now converts," Senator Jonathon Duniam says. "It is clear that emerging digital seafood marketplaces will play a bigger role in the sector as we move forward, as both sellers and the consumers adapt and change in the wake of the coronavirus."
He hopes this is something the industry can capitalise on. "There is no doubt that COVID-19 will fundamentally change Australia's seafood sector forever and we are committed to working with the industry to ensure that this change is for the better," he says.
For Veronica Papacosta, there is an overall "sense of positivity" emerging through the sector's determined approach to the crisis and the opportunity presented to reaffirm its place as an essential part of the food supply chain.
"The Australian seafood industry plays a critical role in the global food task and we are pleased to see this being acknowledged. It has improved industry morale, regardless of fallout.
"Resilience and hard work will be the key to rebuilding our sector, but community support is essential to our immediate survival," she says.