Australian agriculture is facing unprecedented change. We need to ensure the right foundations are in place to position Australian agriculture to continue its success story, delivering value to our farmers and the broader community now and into the future.
Innovation is key. It drives productivity growth, as well as the sustainability and resilience of the sector. It will help us strive for our target for a $100 billion sector by 2030, and to ensure that agriculture is a significant driver for the Australian economy to recover from the COVID-19 pandemic, including through creating new job opportunities.
I feel privileged to be leading the new Department of Agriculture, Water and the Environment during these unprecedented times. Bringing these three portfolios together presents an opportunity to support real change across our landscapes, water and marine resources, and the Australian Antarctic Territory. By bringing together our agriculture, water and environmental functions we are making the most of expertise across government and taking an integrated approach to managing our natural resources.
The recent bushfires, prolonged drought and COVID-19 shocks reinforce the need for a world-class agricultural innovation system that can quickly respond to emerging risks and opportunities.
Australia's agriculture, fisheries and forestry industries are already showing resilience and adaptability during the COVID-19 pandemic by driving innovative, new ways of working and changing business models. For example, seafood and farmers' markets across the country have been exploring alternative models such as interacting with customers directly, including setting up online ordering and allowing customers to drive through and collect produce without leaving their cars. The move to online auctions has been a recent feature of the seafood and farming industries, as have changes to business operations to meet health and social distancing requirements. But there is more to be done.
We have heard from the range of different reviews and stakeholder feedback over recent years that the agricultural innovation system needs to be improved, including through the 2019 Ernst and Young report Agricultural Innovation – A National Approach to Grow Australia's Future and our discussion paper on 'Modernising the RDC system'. It is clear that there are opportunities to maximise the benefits that innovation can bring.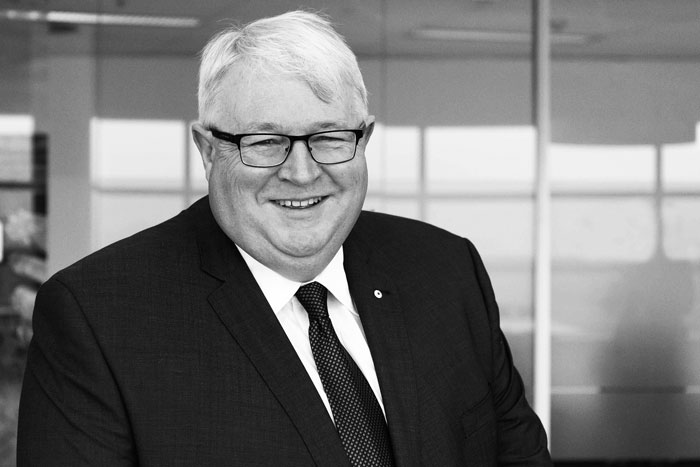 Andrew Metcalfe AO Secretary, Department of Agriculture, Water and the Environment.
Minister for Agriculture, Drought and Emergency Management David Littleproud MP is a firm believer that Australia's agricultural innovation system has the potential to be the best in the world. I am excited to help him deliver on this ambitious agenda.
In modernising Australia's agricultural innovation system, we are focused on four key areas:
increasing investment into research and development (R&D) that targets transformational productivity gains, cross-sectoral and public good challenges;
accelerating the uptake and adoption of R&D outcomes, including commercialisation of R&D where appropriate;
improving collaboration and partnerships across the system and increasing new investment flows, including from international partners; and
maximising the opportunities presented by agtech.
Australia could be a hub in the Southern Hemisphere for agtech and innovation. There is scope to learn from the experience of international partners and build upon our competitive advantages for innovation. In building Australia's profile as an innovation centre of excellence, we should consider the value and benefits we bring as a region and work with our international neighbours such as New Zealand.
I look forward to ongoing opportunities to work with agriculture, fishing and forestry sector businesses and organisations as Australia emerges from the COVID-19 pandemic and focuses on embedding more innovative practices to help businesses grow and create job opportunities.