For fishers who often work alone or in remote locations, personal flotation devices and emergency beacons are essential tools to help manage safety risks
By Catherine Norwood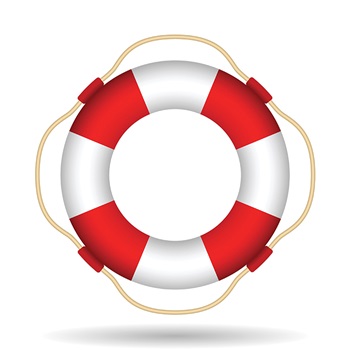 Karumba, a small fishing town in the Gulf of Carpentaria, has become the testing ground for a modified type of personal flotation device (PFD) sponsored by the Australian Maritime Safety Authority (AMSA) to promote safety.
More than 20 members of the Gulf of Carpentaria Commercial Fishermen Association (GCCMA) and members from the commercial fishing association The Fishermens Portal are taking part in the trial of a modified PFD designed for tropical conditions, which began earlier this year.
AMSA Brisbane regional liaison officer Justin Williams said that under previous state laws smaller vessels of less than 10 metres, such as those used by crabbers, or dories attached to larger mother ships, had been exempt from commercial licence requirements, including certain safety requirements. Under the National System for Domestic Commercial Vessel Safety, which came into effect in July 2013, new standards are being introduced for these smaller vessels, including safety requirements related to PFDs and emergency position indicating radio beacons (EPIRBs).
AMSA has been working with operators to improve industry safety culture and practical safety awareness, such as wearing PFDs and using personal locator beacons. It has also been helping operators to understand their safety requirements under the national system, including the need to comply with general safety duties and to develop, implement and maintain a safety management system.
Comments from the coroner
AMSA approved the Gulf PFD trial in May 2016. This was about the same time a Queensland coronial inquest into the 2013 death of a Townsville fisher released its findings. The fisher drowned when the boat he was in overturned. He was not wearing a PFD at the time.
The coroner was highly critical of the high numbers of marine-related deaths in Queensland where those who died were not wearing a PFD. The coroner cited a 2013 Queensland marine incident report, which indicated that of the 13 fatalities during the reporting period 10 people had drowned, and none were wearing a PFD.
He also cited the findings of a Marine Safety Queensland investigation into the death of another fisher who fell overboard while retrieving a net, which found that wearing a PFD fitted with an EPIRB (or personal locator beacon) would have increased the probability of survival.
Safety challenge
Queensland crab fisher Ben Day is among those taking part in AMSA's PFD trial in the Gulf of Carpentaria. A fisher in the region for the past 10 years, he says there have been times when he has felt unsafe while crabbing at night – particularly as monsoon season arrives. Despite this, he acknowledges that in the past he was unlikely to have donned a life jacket.
The PFD he is trialling for AMSA is fitted with a personal locator beacon, which operates in a similar way to the EPIRB used on vessels. Ben Day says it is a welcome bonus, given the remoteness of the locations he fishes in – he often travels alone more than 100 nautical miles in a day. "If you go overboard you can just trigger the signal, and know that someone will be on their way," he says.
Ben Day says wearing a PFD is mandatory in the work he does as a pilot boat master, so it has not taken him long to adjust to wearing one while crabbing.
"You can always find a reason not to wear one – it's heavy or it's hot, or something else. But at the end of the day this would save your life."
Justin Williams says the PFDs chosen for the trial are designed for the working conditions of fishers in the tropics. "It was a challenge to find something that was versatile and hard-wearing, which could withstand the spikes of Barramundi being landed, while also remaining comfortable to wear in the heat of the tropics."
A similar PFD trial is about to begin in South Australia's Lakes and Coorong Fishery. 
More information
Justin Williams, AMSA, justin.williams@amsa.gov.au
07 3001 6826