A new database that identifies the make-up of different Australian wild and farmed prawns at an atomic level will provide all players in the supply chain with confidence in the integrity of a homegrown product
By Catherine Norwood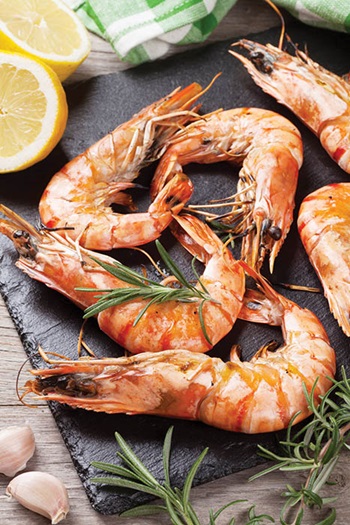 Photo: 123rf
Australian prawns are part of a very exclusive club and membership can now be scientifically and independently verified by what amounts to a prawn's elemental composition, or 'fingerprint'.
Genetics isn't enough to be recognised as a member of the all-Australian club. But the elements from the specific environment in which Australian prawns grow create a highly distinctive and traceable profile in the prawn, referred to as a 'chemical fingerprint'.
A three-year research project nearing completion has successfully mapped and catalogued these profiles for all of Australia's main commercially harvested prawn species, both farmed and wild-caught. With 98 per cent or greater confidence in the identification tests, if a prawn doesn't match a profile in the database, then it is not likely to be Australian.
The project was led by Janet Howieson at Curtin University, Western Australia, and funded jointly by the Australian Council of Prawn Fisheries, the Australian Prawn Farmers Association and the FRDC.
Proof of provenance
Forensic provenance and supply chain integrity expert Source Certain International (SCI) was commissioned to carry out the analysis using its TSW TraceTM system. This determines the chemical composition of the product and covers most elements in the periodic table.
The company provides proof of provenance services for diverse products – from gold, diamonds, cosmetics and cannabis to honey, eggs, meat, fish and now prawns. Managing director Cameron Scadding says this project has positioned the Australian prawn industry as a global leader in tackling seafood substitution.
In all, more than 12,000 prawn samples collected from 435 locations were analysed to develop a database of prawn profiles from 35 wild-harvest fisheries and 17 prawn farms across Australia.
"There were multiple samples from some fisheries, collected from different vessels," says Janet Howieson. "We also had samples collected in different years, which has allowed us to verify the stability of the profile over time. And we also analysed both raw and cooked prawns."
Consumer confidence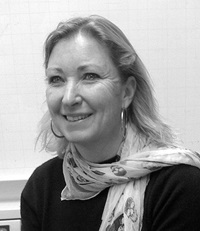 Janet Howieson
Microbiologist, Curtin University
Matt West, Australian Prawn Farmers Association president, says the technology will give consumers certainty that if the product says 'Australian prawns', then they are getting Australian prawns.
The project also supports the industry's $1.8 million collective investment in the 'Love Australian Prawns' marketing campaign over the past six years, which is aimed at encouraging consumers to buy Australian prawns.
Annie Jarrett, chair of the Australian Council of Prawn Fisheries, says robust traceability and provenance systems are increasingly important to consumers. "Our industry wants to be able to scientifically verify the provenance of Australian prawns at any point in the supply chain globally," she says.
Janet Howieson says prawn substitution losses in Australia have not been quantified. However, applying the international estimate of 30 per cent of product misrepresented suggests significant revenue is likely to be taken by unscrupulous operators, at the expense of Australian businesses.
The final stage of the prawn project is considering how the database will be used in the future. Possible options include industry bodies commissioning random in-market sampling for analysis against the database, or industry stakeholders commissioning their own confidential sample analysis.
FRDC RESEARCH CODE: 2016-261
More information
Rachel King
acpf.eo@gmail.com
Janet Howieson
J.Howieson@curtin.edu.au