A legacy of collaboration
Vale Colin Creighton, AM
29 February 1959 – 9 August 2020
One of Australia's leading environmental scientists and advocates, Colin Creighton, died in August 2020.
His work over many years focused on natural resource management and the balance between productivity and preservation.
Originally from Grafton, in New South Wales, Colin Creighton's career was broad ranging and varied, with an international reach. He graduated with a degree in metallurgical engineering and postgraduate qualifications in natural resources and in management.
He was passionate about exploring smarter, more profitable and sustainable land use practices at all scales, working in partnership with farmers, foresters, fishers, conservationists, managers and policymakers to achieve more productive landscapes across Australia and its near neighbours. He was also a strong supporter of Aboriginal self-determination and of Aboriginal involvement in environmental restoration.
Colin Creighton's major achievements included leading the first National Land and Water Resources Audit for Land and Water Australia, which was completed in 2002. He was also inaugural Director of the CSIRO Water for a Healthy Country Flagship.
His most recent projects with the FRDC investigated the impacts of climate change on coastal ecologies and fisheries, and the benefits of restoring coastal habitats.
8 Colin Creighton was named as a Member of the Order of Australia for significant service to environmental science and natural resource management, particularly to marine biodiversity, coastal ecology, fisheries and sustainable agriculture.
Based near Mackay, Queensland, for many years he was an adjunct principal research scientist for the Centre for Tropical Water and Aquatic Research at James Cook University. He also contributed internationally, including as inaugural President of the Global Water partnership, and in volunteering assignments in the Pacific Islands and South East Asia.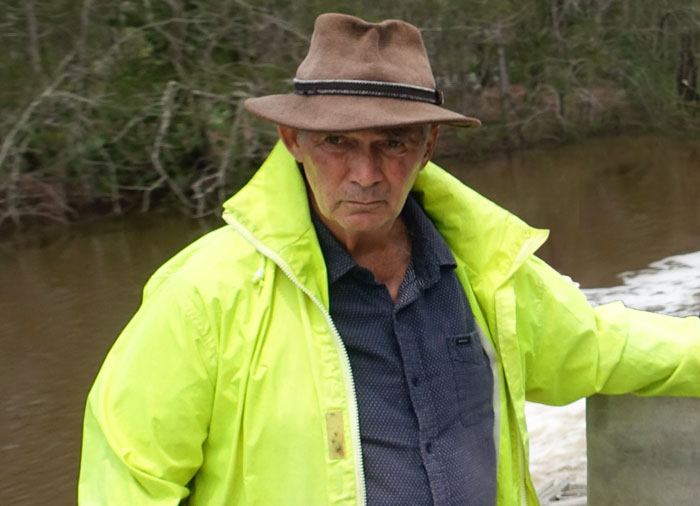 Photo: Valentin Heimhuber
---
A pioneer of the tuna industry
Vale Sime 'Sam' Sarin, AM
10 March 1936 – 21 June 2020
Australia has lost a pioneer of its fishing and aquaculture sectors with the passing of Sime 'Sam' Sarin, who died in Port Lincoln in June, aged 84 years.
Arriving in Australia in 1958 after emigrating from Croatia, Sime Sarin helped to shift the tuna industry from low-value canning and poling to high-value tuna ranching, building his company, the Sarin Group, into the world's largest producer and marketer of premium tuna.
He settled in Port Lincoln in 1965, fishing with the New Dolphin and raising three children – Bruno, Belinda and David – with his wife Elida Goja.
In the early 1970s he helped to establish the Port Lincoln Tuna Processors (PLTP) and became chair of the company in 1974, developing the export of Southern Bluefin Tuna to Italy, and setting up a new cannery to process the smaller tuna.
He then became the major shareholder in the Boston Bay and Maria Louisa vessels, also establishing a new slipway and shipyard in Port Lincoln.
In the 1980s there were major cuts to catch quotas for South Bluefin Tuna. Sime Sarin created Australian Fishing Enterprises (AFE), bringing together tuna-fishing families to transition from wild catch to ranching – netting the reduced tuna quota at sea and bringing fish to inshore pens to fatten for the Japanese sashimi market. It was a major innovation in fishing operations for the Australian seafood sector.
In 2003 he added the $18 million purpose-built Apollo to his fleet. AFE, as part of the Sarin Group, continued to accumulate Southern Bluefin Tuna quota, holding approximately half of all Australia quota for the species at the time of Sime Sarin's death.
He also had a large involvement in the South East Trawl Fishery, with a base in Portland, and was a major property developer in Port Lincoln.
In 2017 he was inducted into the National Seafood Hall of Fame and in 2019 was named as a Member of the Order of Australia "for significant service to the fishing industry, to business, and to the community of Port Lincoln".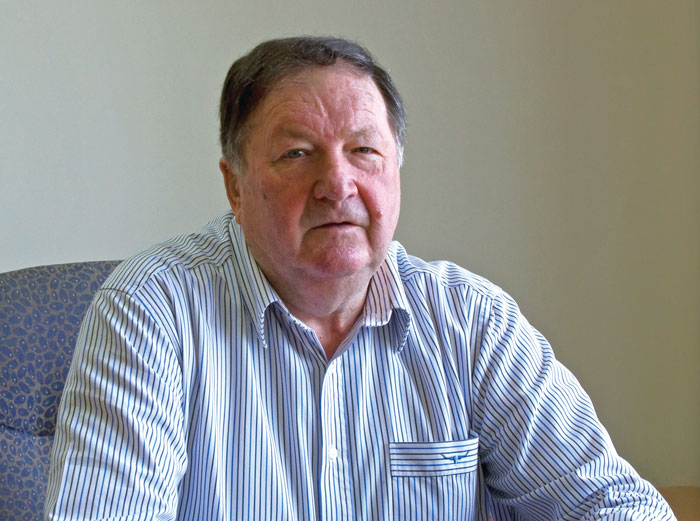 Photo: Sarin Group.