Simplicity is at the heart of a new seafood marketing campaign, aiming to harness public support for local produce in the wake of the COVID-19 pandemic.
In November, Seafood Industry Australia (SIA) launched the national flagship brand, Great Australian Seafood, and its first marketing campaign, 'Easy As'. Combined, these mark the start of an initiative designed to help the seafood industry build a long-term relationship with domestic consumers. It aims to inspire a generational shift in attitude towards seafood consumption and the industry, and to encourage people to eat more Australian seafood. It does this by showcasing how simple it is to cook seafood and incorporate it regularly into our diets.
Great Australian Seafood is the sector's first whole-of-industry brand, following in the footsteps of Australian Pork Limited's Australian Pork, and Meat & Livestock Australia's Lamb 100% Australian and Australian Beef.
SIA media and communications manager Jessica McInerney says there has never been a more timely opportunity to launch a consumer brand campaign, as the sector recovers from the economic impact of COVID-19.
"Consumer support for domestic produce is high in the wake of coronavirus, and behaviour is shifting to prioritise locally grown and made products," she says. "We are excited to have the opportunity to join consumers as they re-evaluate their purchasing routines and where Australian seafood is positioned in their minds."
SIA CEO Veronica Papacosta says the Australian seafood industry, as a supplier to export markets and the food service sector, was particularly affected by COVID-19.
"This campaign is led by industry, for industry, to drive a much-needed boost in domestic sales," she says.
The Australian Government has provided a $4 million marketing grant as part of its $1 billion COVID-19 Relief and Recovery Fund. Veronica Papacosta says this is a direct response to the pandemic and the need to deliver a boost to seafood industry.
Image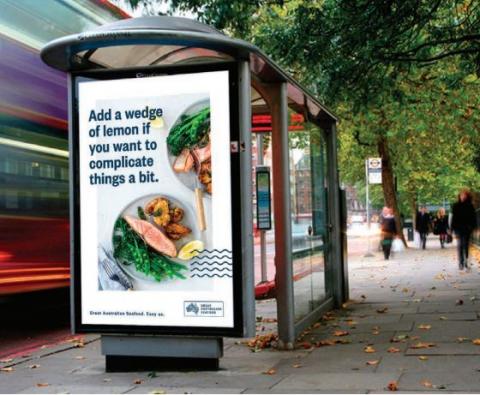 Photo: SIA
Industry ownership
Great Australian Seafood has been developed as an industry-owned brand through SIA's marketing committee, which includes members representing businesses across the entire seafood supply chain. This embeds industry expertise and insights into the fabric of the brand to effectively target consumers and add value for businesses.
The 12-month 'Easy As' campaign will engage consumers a number of times over its life. Activities include consumer-facing advertising across all regional and metro TV and streaming platforms, and out-of-home advertising including shopping centres, street furniture and roadside signage. There are also digital partnerships with BuzzFeed, Taste and NewsCorp, social media and search engine marketing.
Jessica McInerney says the industry is realistic about what it wants to achieve, and the timescales required to achieve it. "We know we won't change national attitudes overnight … we want to continue to tell the story of our incredible industry well into the future," she says.
Veronica Papacosta and Senator Jonathon Duniam, Assistant Minister for Forestry and Fisheries, launched the Great Australian Seafood brand and 'Easy As' campaign on Monday 9 November, as part of the Sundown webinar series organised by the FRDC and the Queensland Seafood Marketers Association (QSMA).
View their presentation at the QSMA website.
More information