Australia Day Honours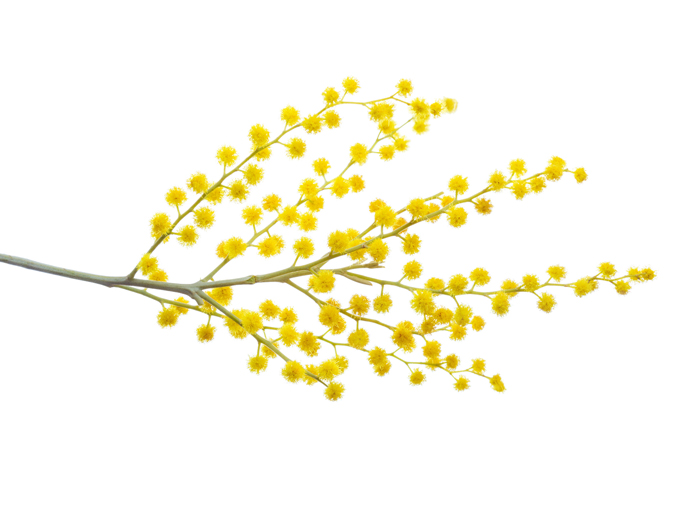 Russell Reichelt (Queensland) has been named as an Officer of the Order of Australia for distinguished service to marine conservation, to ecosystem management of the Great Barrier Reef and to climate change research. He was chair of the Great Barrier Reef Marine Park Authority from 2007 to 2018, a member of the Independent Expert Panel for the Great Barrier Reef since 2016 and a non-executive director of the Great Barrier Reef Foundation since 2004.  Other roles include serving on the board of the Australian Maritime Safety Authority as a non-executive director from 2007 to 2019 and as an independent director since 2019. Russell Reichelt has also been a board member of the Climate Change Authority since 2019, and Australian Sherpa to the High Level Panel for a Sustainable Ocean Economy since 2018.
Michael (Rusty) Ellis (WA) has been awarded the Emergency Services Medal for his efforts over more than a decade with Volunteer Marine Rescue Western Australia (VMRWA) and the Exmouth community. He has been involved in several critical search and rescue missions at sea, often in extreme conditions. He has also led large-scale searches conducted over multiple days. As well as serving as commander of the rescue service, he has helped to secure funding for an additional rescue vessel and expanded and diversified the volunteer membership base. He is a long-time member of Recfishwest, has contributed to FRDC-funded projects, and is a Reef Vision volunteer, monitoring the marine life around Exmouth's King Reef.
Helene Marsh (Queensland), a professor at James Cook University's Centre for Tropical Water and Aquatic Ecosystem Research, has been named an Officer in the Order of Australia. This recognises her distinguished service to the biological and environmental sciences, to the conservation of marine mammals, and to tertiary education. With a particular focus on dugongs and manatees, she has worked with the International Union for the Conservation of Nature and the Society for Marine Mammalogy, and has been a member of the Land and Sea Management Scientific Advisory Committee since 2006.
Daryl Quinlivan (NSW) has been named as an Officer of the Order of Australia for distinguished service to public administration through leadership roles in the areas of agriculture, water and the environment. He was Secretary of the Department of Agriculture from 2015 to 2020, and Deputy Secretary of the Department of Agriculture, Fisheries and Forestry from 1999 to 2010.
---
Aquatic plant names standard finalised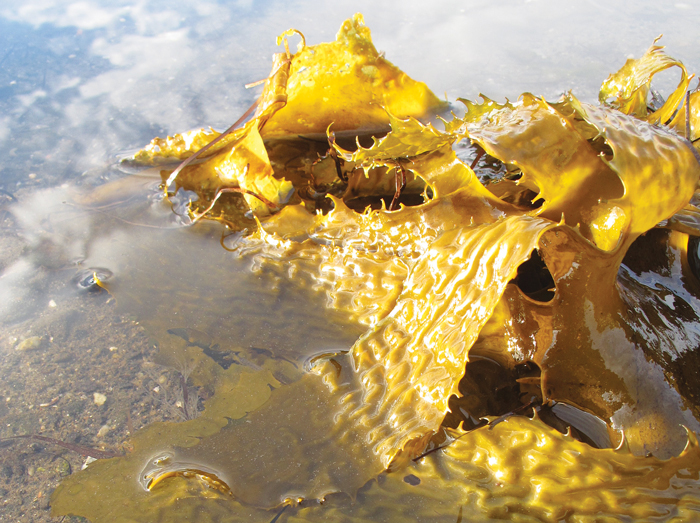 Ecklonia radiata, previously known as common kelp, is now officially Golden Kelp.
Photo: Catherine Norwood
After three years of development and extensive stakeholder consultation, the FRDC has finalised the first Australian Standard for Aquatic Plant Names AS 5301-2020. The standard includes flowering plants, red, green and brown algae, aquatic protists and cyanobacteria that naturally require saltwater or freshwater habitats for growth.
It provides the scientific and 'common' or 'standard' name for species grown in Australia and imported, which are used commercially as a food and in therapeutics, derivatives and additives. This includes many widely used seaweeds.
The standard is expected to support the emerging seaweed production sector in Australia and to provide clarity for consumers, given the growing interest in seaweeds for health and culinary use.
View the standard at Seafood Standards.
---
New national marine research hub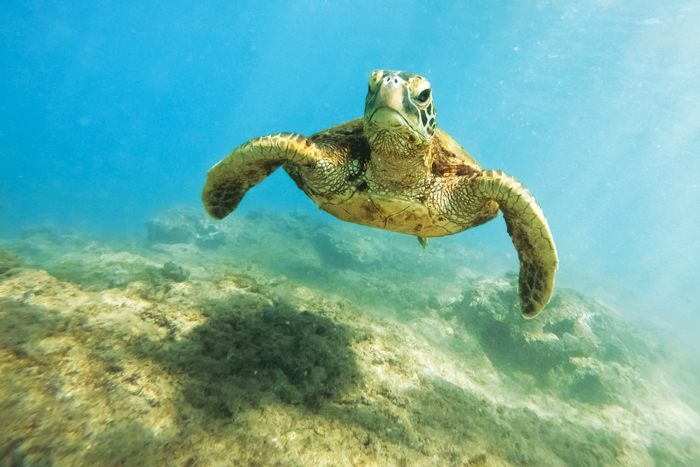 Green Sea turtle Photo: 123rf
The Australian Government has announced $45-million investment in a new national Marine and Coastal Hub as part of the second phase of its National Environmental Science Program (NESP) from 2021 to 2027.
The hub will be hosted jointly by the University of Tasmania and Queensland's Reef and Rainforest Research Centre.
The six original NESP hubs will transition into four new hubs during the year. The original hubs were: Clean Air and Urban Landscapes; Marine Biodiversity; Threatened Species Recovery; Earth Systems and Climate Change; Northern Australia Environmental Resources; and Tropical Water Quality.
The four new hubs are: Marine and Coastal; Resilient Landscapes; Sustainable Communities and Waste; and Climate Systems.
Research across the four hubs will focus on pressing environmental management and policy needs, with an emphasis on climate adaptation, threatened species, protected places and waste impacts. They are expected to work collaboratively, while researching practical environmental science strategies within their own field.