Seagrasses help fight plastic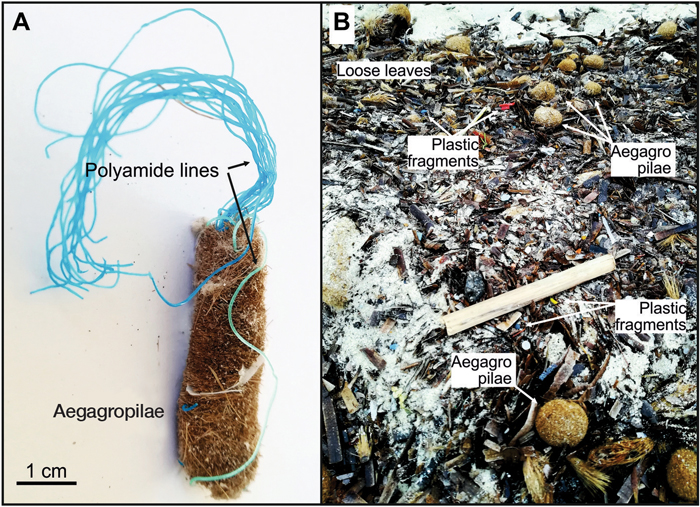 Polyamide filaments trapped by seagrass balls known as aegagropilae.Photo: Scientific Reports
Spanish researchers have found that seagrass beds may have a role to play in helping to remove plastics from inshore marine environments.
The grasses trap plastic fibres, often aggregating them into balls, which are then washed onto the shoreline.
The researchers investigated the seagrass Posidonia oceanica, known as Neptune grass, which forms extensive meadows in the Mediterranean Sea.
They found beached seagrass remains, including vegetative balls known as aegagropilae, had trapped up to 1470 plastic items per kilogram of plant material. The plastics were mainly composed of negatively buoyant polymer filaments and fibres.
They estimate the total extent of P. oceanica may be capable of trapping nearly 900 million pieces of plastic debris from the Mediterranean Sea each year, although the meadows are in decline in some areas as a result of climate change, pollution, dredging and other stressors.
The findings were published in the journal Scientific Reports on the Nature website.
---
Support for ocean literacy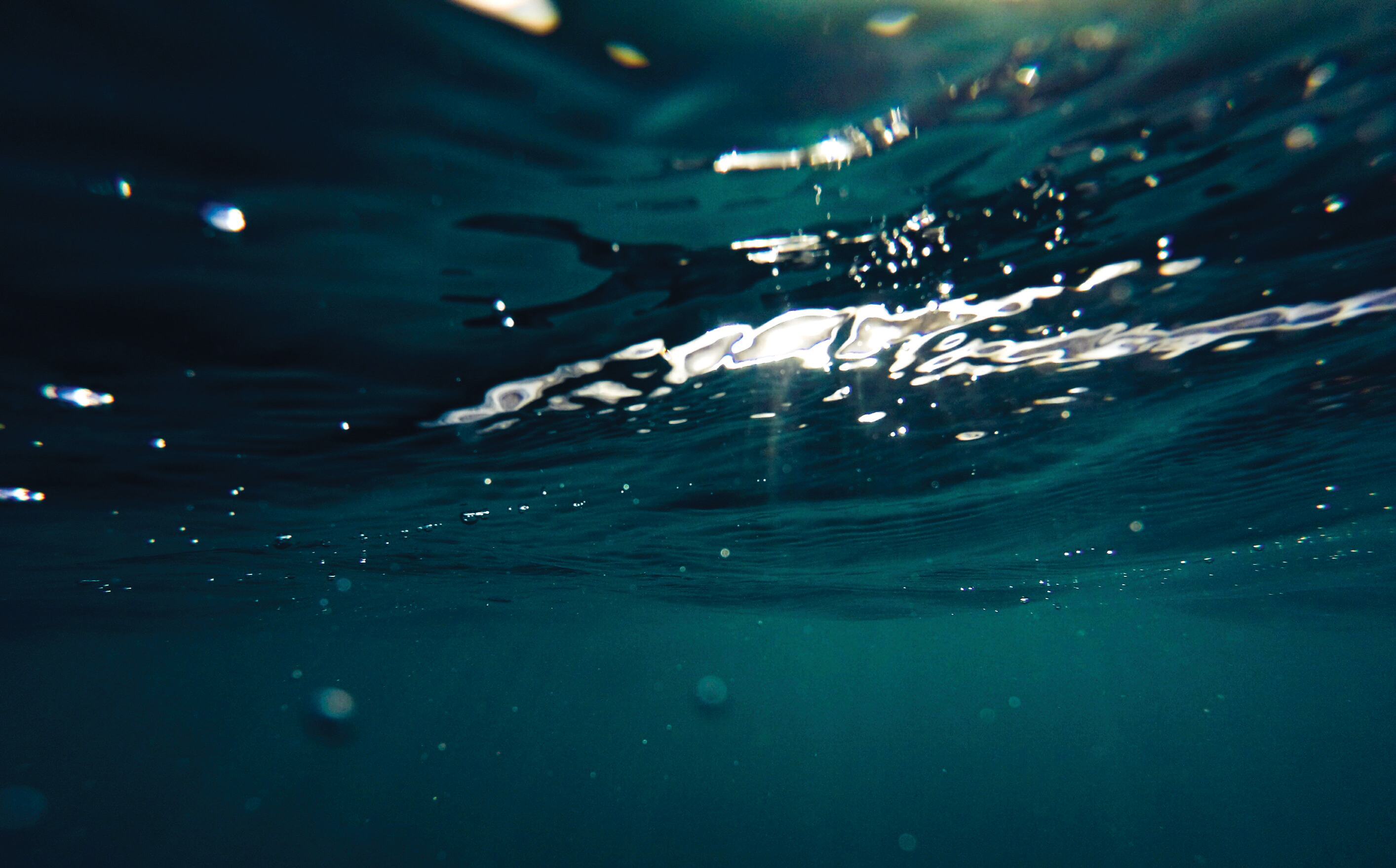 The United Nations has declared 2021–2030 as the Decade of Ocean Science for Sustainable Development. The aim is to support efforts to reverse the decline in ocean health and gather ocean stakeholders worldwide behind a common framework that will ensure ocean science can fully support countries in creating improved conditions for sustainable development of the ocean.
In conjunction with this, the United Nations Education, Scientific and Cultural Organization (UNESCO) has established an online Ocean Literacy Portal to share resources to build ocean literacy and networks. Programs include the OceanTeacher Global Academy, which provides a comprehensive, professional-level, web-based training platform to support classroom training (face-to-face), blended training (combining classroom and distance learning), and online (distance) learning. These courses have been developed by 16 international regional training centres.
Other organisations that have developed ocean literacy materials, primarily for school students, include the Australian Marine Environment Protection Association and the US-based National Marine Educators Association.
---
THE CODFATHER
In this new book, long-time fisheries scientist and conservationist Stuart Rowland tells the story of his life and career, dedicated to the conservation of Australian freshwater fish.
His connection to the Murray Cod dates back to the early 1900s when his family owned farms on the Peel River, downstream of Tamworth in New South Wales. Stuart Rowland studied native fish in the Murray–Darling and Clarence river systems for more than three decades. Working with NSW Fisheries, he developed hatchery techniques, described the biology of Murray Cod, identified,  described and named Eastern Freshwater Cod and Mary River Cod, ran one of Australia's first fisheries conservation projects, identified infectious diseases of native fish and developed farming techniques for Silver Perch.
The Codfather provides new scientific information and examines the history of freshwater fish and fishing in the Murray–Darling and Clarence river systems, including Aboriginal culture, the explorers and early settlers.
Stuart Rowland comments on the environmental degradation and an unprecedented ecological disaster in the Darling River in 2018–2020, with a plea for improved river management before our native fish are gone forever.
Publisher: Stuart Rowland
Details: 621 pages, softcover
Price: $50 plus postage
To order: contact Stuart Rowland, stuthecodfather@gmail.com
---
POINT OF ORIGIN
Endemic: specific to a particular people or locality; a native animal or plant indigenous to a particular region.
Ecdemic: denoting or relating to a disease that originates outside the area in which it occurs.