The FRDC has actively promoted workplace wellbeing to support staff through a difficult year
By Ilaria Catizone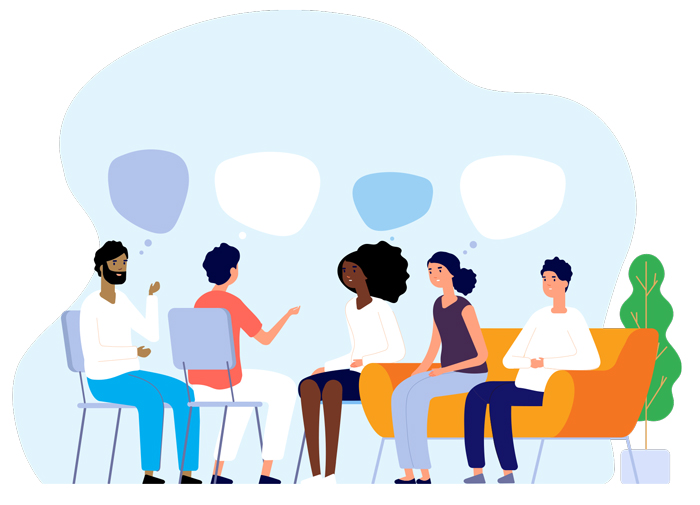 Photo:123rf
A year like no other, 2020 was scarred by bushfires, a global pandemic and an economic crisis, resulting in disruption, uncertainty and loss that has taken a heavy toll on many people's mental and physical wellbeing.
Early in the COVID-19 lockdown, the FRDC recognised the cumulative effects and that our new reality had the potential to threaten the wellbeing and performance of our own staff. Widespread declines in wellbeing in Australia and internationally were already a fixture in the news.
With great upheaval also comes opportunities to explore new ways of doing things and to reflect on what is most important to an organisation. For the FRDC, this is our people.
To safeguard the wellbeing and productivity of the FRDC staff, we established two groups: the COVID-Safe Working Group (CSWG) and Wellbeing Working Group (WWG).
These groups meet regularly to establish safety planning, policies and tools to ensure everyone in the organisation is safe, supported and informed. Each group has members representing the FRDC's different business units.
The CSWG and WWG have created a COVID-Safe Plan and a corporate Wellbeing Policy, which outline the FRDC's commitment to creating safe and supportive working environments for all employees. We have also created a Wellbeing Toolkit that contains a variety of resources for self-help and contacts for staff seeking further support. All are accessed via the staff intranet.
The toolkit includes details of the FRDC's counselling service, a roster of staff trained in mental health first aid, and practical tips from experts on various aspects of mental and physical health relating to the workplace.
It also provides a place where staff can share other resources they have found helpful, such as exercise programs, meditation apps and healthy eating plans, as well as common social interests, hobbies, sports and other personal activities. This is helping to create a deeper sense of community within the organisation, fostering meaningful relationships among employees to support each other in the longer term.
As the spread of COVID-19 becomes less of a concern in Australia and restrictions ease, the FRDC's WWG will continue to meet regularly, although likely less frequently. The focus will be on keeping abreast of how employees are feeling and ensuring adequate support is offered if necessary. The long-term benefits of a focus on employee wellbeing include improved staff performance, job satisfaction and productivity.
Contact Jennifer Marshall at the FRDC if our approach offers a model you would like to consider in your own organisation.  Email: jennifer.marshall@frdc.com.au
More information
Jennifer Marshall, jennifer.marshall@frdc.com.au
---
Mental health support for the seafood industry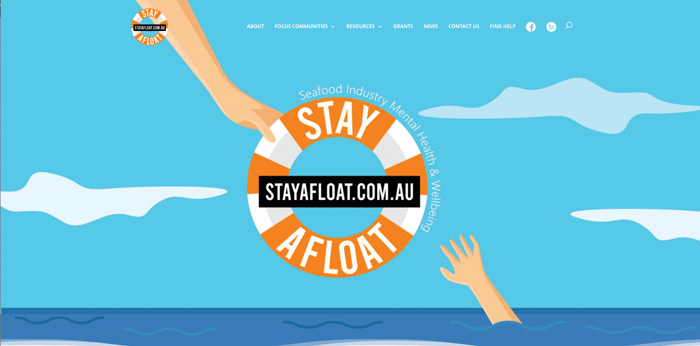 Fishers endure psychological distress at a level almost double the general population, according to FRDC research, with the top three stressors being government red tape, uncertainty about future access regulations and changes to access regulations.
For these reasons, the fishing industry's peak body, Seafood Industry Australia (SIA), has made it a priority to address this issue. Stay Afloat Australia is the national mental health pilot program for the Australian seafood industry, run by SIA and supported by funding from the Australian Government Department of Health's Mental Health Program. The Stay Afloat website provides access to a wealth of resources and advice in the event of psychological distress. Stay Afloat also has Community Resilience Grants available, providing up to $2000 to assist with the cost of hosting events that have a focus on mental health for seafood communities. The grants program is open until all funds are allocated, or until the grants program closes in 2022, whichever occurs first.
More information