As stakeholders affected by new fisheries science and management decisions, fishers and aquaculture operators will be important participants in discussions generated at the World Fisheries Congress 2021
By Catherine Norwood

The World Fisheries Congress 2021 is billed as the 'Olympics for fisheries science', but organisers of the 2021 event have worked hard to incorporate the fishing industry and seafood supply chain into the Adelaide program.
Congress chair Gavin Begg says this marks a new direction for the congress, which has traditionally focused on an audience of scientists and fisheries managers.
"There have always been implications for industry from past events. But we wanted to make industry a much more prominent player. Whatever comes out of the congress at the end of the day, industry is affected by the impacts," Begg says.
The 8th World Fisheries Congress will run from 20 to 24 September. Originally set to be held at the Adelaide Convention Centre, the organisers made the difficult decision to hold an entirely virtual Congress in early August, due to the worsening COVID-19 situation around the country. They are now working on ways to ensure the virtual congress will be every bit as engaging and memorable, utilising the full capacity of the virtual platform Touchpoint.
Virtual lunchtime sessions from around the country will showcase Australian fishing and aquaculture for an international audience. Competitions and other calls to action will create opportunities for virtual engagement beyond conference talks and Q&A sessions. For example delegates will be able to share their favourite seafood recipes, research photos or share where in the world they are.
Begg says the strength of interest in participating in the event, particularly to present research, management concepts and innovations in industry, has remained strong. There were 1400 abstracts for congress presentations submitted for the originally scheduled event in 2020, and a similar number submitted for the rescheduled event this year.
"About 900 of these are from international contributors, so the strength of interest is still there," Begg says.
Industry input
Seafood Industry Australia (SIA) and Seafood New Zealand are both active members of the congress steering committee, which has tried to establish an industry flavour to events.
"If industry people want to attend, even for one day, then we've tried to consolidate the sessions we think will be of most interest to them on Wednesday 22 September and Thursday 23 September," Begg says.
The plenary speaker in the opening session on 22 September will be Martin Exel from Austral Fisheries, who is also managing director of SeaBOS (Seafood Business for Ocean Stewardship). This is a collaborative venture between 10 of the world's largest seafood businesses and the Stockholm Resilience Centre in Sweden that aims to transform wild capture and aquaculture fisheries to sustainable seafood production and promote a healthy ocean, globally.
Exel's presentation will be followed by sessions on topics that include resource allocation, co-management, supply chains, traceability, marketing and advances in fishing gears and vessels.
Contingency plans
"We've worked closely with an international committee on the program, and the feedback we have received about virtual events is that the Q&A sessions are what people are really interested in.
"More than 30 live-streamed sessions focused on key topics have been brought into the program to provide dedicated time to discuss, consider and debate issues relevant to the fisheries community. This will provide both the audience with an opportunity to ask the panel questions during the 1.5 to two-hour sessions that will include keynote presentations."
All congress presentations have also been prerecorded, and delegates will have a chance to view recordings in the week prior to the actual event. This will allow them to make more of Q&A sessions, which will be a major feature of the congress.
Delegates will also be able to submit questions to presenters via a discussion forum, from the time presentations become available in the week prior to the congress until the end of the congress.
Begg says the timing of some sessions during the five-day event has also been changed to cater for international audiences; there are now some early morning and evening presentations.
All presentations, including recordings of live-streamed sessions, will be available on demand for delegates for several months after the congress. And those who register to attend in person but find they need to swap to virtual participation due to COVID restrictions will be able to do so, receiving a refund for the price difference. f
The plenary speaker in the opening session on 22 September will be Martin Exel from Austral Fisheries, who is also managing director of SeaBOS (Seafood Business for Ocean Stewardship).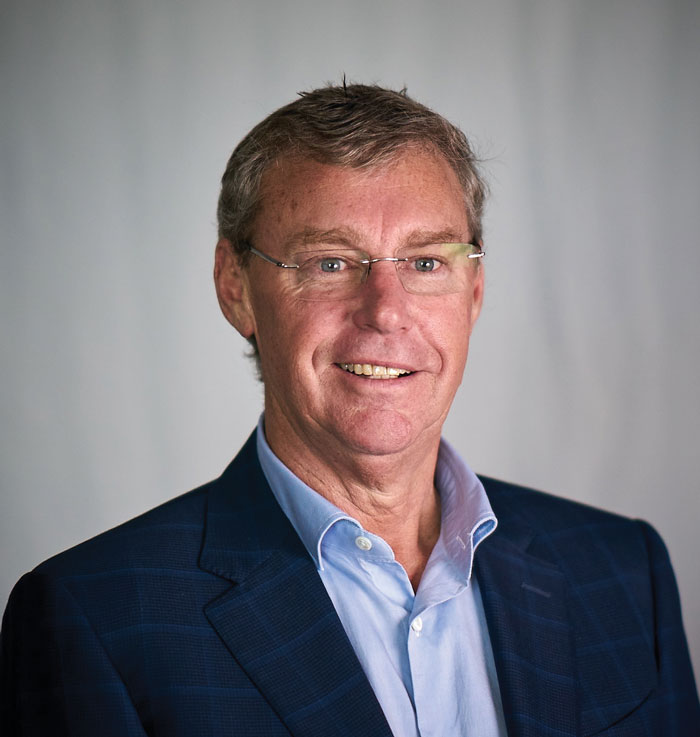 ---
World Fisheries Congress 2021
International fisheries science congress, with the overarching theme 'Sharing our oceans and rivers – a vision for the world's fisheries'.
Monday 20 September to Friday 24 September 2021
To view the official program, visit www.wfc2021.com.au
The Australian Society for Fish Biology Virtual events
Mentor/Mentee program:
The Australian Society for Fish Biology (ASFB) will work before the congress to link up mentors with potential mentees. This mentorship will then be facilitated through the congress' virtual platform.
Tuesday 21 September 6.30-8.30 pm
Student mixer:
A student mixer will be open for all students attending the World Fisheries Congress. Introductions and mixing will be facilitated through the congress' virtual platform.
ASFB 50 event
All ASFB members will be invited to attend a virtual event to celebrate the ASFB's 50th anniversary year – even if they are not attending the WFC (i.e. not registered delegates).
---
R&D Plan Outcome 3
A culture that is inclusive and forward thinking
Indigenous Heritage
The World Fisheries Congress will be hosted on the lands of the Kaurna people of the Adelaide region.
More information
www.wfc2021.com.au
FRDC Research Codes
2018-059, 2019-152