Fisheries are a major beneficiary as science employs the value and power of citizen scientists
Words Gio Braidotti
Faced with major restrictions on activities during COVID-19 lockdowns during the past year, and a renewed focus on local environments, more people than ever have joined up to participate in scientific discovery through citizen science activities.
These typically involve monitoring or sampling the environment, classifying scientific data or analysing it, either in partnership with researchers or within a community group. And fisheries have been a particular beneficiary of research activity undertaken by keen amateurs.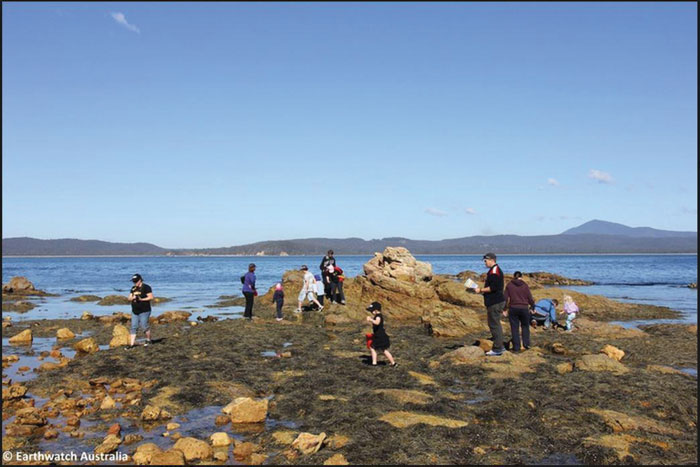 Chair of the Australian Citizen Science Association (ACSA) Erin Roger says engagement had been on an upward trend but it clearly accelerated with the pandemic.
"We saw a big uptake of citizen science activity with COVID-19 lockdowns, particularly projects that can be done on a computer or involve observations of the local environment," she says.
Helping the discovery process
Roger stresses that the projects are the real deal and not a coy subterfuge to promote or communicate science. In fact, public participation can be crucial to the discovery process.
This proved to be the case for Shauna Murray at the University of Technology Sydney. She runs a project to better detect ciguatera toxins in Spanish Mackerel (Scomberomorus commerson) caught in New South Wales waters and has established the state's first ciguatera-testing facility as part of efforts to prevent it reaching consumers.
Ciguatera are tasteless, heat-stable toxins that cause serious illness, sometimes with long-lasting neurological symptoms. They are produced by tropical microalgae and accumulate up the marine food chain.
"We have known about the danger of ciguatera in Australia since colonisation, but in the past 10 years we have seen increasing cases reach further south into NSW, possibly as part of warming trends associated with climate change," says Murray.
From one recorded case in NSW prior to 2014, the numbers have increased: 31 incidents have been recorded since then, including among recreational fishers. Testing in recent years detected the toxins in about five per cent of sampled Spanish Mackerel caught in NSW.
Past efforts to prevent contaminated fish from reaching consumers included a maximum size limit of 10 kilograms imposed by the Sydney Fish Market. This was based on the premise that larger Spanish Mackerel would be more likely to have accumulated the toxins.
Murray's preliminary analysis in 2019 indicated this proposition was not necessarily true, but she needed a larger study to identify fish characteristics that properly indicate risk.
When neither the scientists nor the Sydney Fish Market were in a position to generate the samples needed, she reached out to commercial and recreational fishers directly for help.
"We got a great sector-wide response," she says. "The partnership operates quite simply. We reach out to fishers, open up a dialogue and send out sample packs containing pre-labelled tubes, instructions and what information to record."
Fishers provided about 100 samples of flesh and liver tissue during the most recent Spanish Mackerel season.
"We are now looking at running the same citizen science initiative for the next two seasons," says Murray, who is also looking to expand the ciguatera survey with the support of the NSW Government's Recreational Fishing Trusts .
The reliability and trustworthiness of citizen scientists' contributions have often been open to speculation, but there is now published evidence to support the idea that these contributions are robust.
For example, Zooniverse, a portal hosted by Portsmouth and Oxford universities that links the public to about 200 active science projects, has achieved just under 600 million classifications that contributed to over 100 peer-reviewed scientific papers.
While some scientists are surprised by the quality and size of the impact of citizen contributions, Roger says there is a good reason for it. "Science can look broadly or deeply at a problem, but not both. Citizen science offers a way to achieve both depth and breadth."
Mapping change
This facet is particularly apparent with Redmap – the Range Extension Database and Mapping project. It was started by Gretta Pecl at the University of Tasmania and launched in 2009. Redmap invites the Australian community to spot, log and map changes in the distribution of marine species as part of efforts to understand climate-driven impacts.
"I started Redmap in recognition of the amount of knowledge held by fishers, divers and people that are routinely out on the water, but that doesn't make it into the scientific record," Pecl says. "So, Redmap both extends our ability to monitor marine environments while incorporating industry knowledge that science typically omits."
First rolled out in Tasmania, but extended nationally with support from FRDC, Redmap relies on volunteers submitting photos of species that are unusual for a particular area, with the species identification verified by experts. Pecl says she was surprised and impressed by the level of knowledge in the community that proved capable of distinguishing species accurately and determining which did not belong to an area.
Examples of anomalous sightings include Whale Sharks (Rhincodon typus) in waters off Perth and Gloomy Octopus (Octopus tetricus) in Tasmania. These records are indicative of a greater global trend that is seeing tropical species extend into temperate zones over time.
"Data from Redmap has contributed to 25 journal articles and has helped establish that species shift isn't random but is associated with regions that are warming faster," Pecl says.
In 2021, she published a continental-scale review of climate-driven redistributions, and she told FISH magazine that 20 per cent of the data used in that analysis came from citizen science. The review is freely available to the public (https://onlinelibrary.wiley.com/doi/full/10.1111/gcb.15634).
"The data is also helping us to understand the ecosystem implications, with findings becoming more relevant the longer the project runs," she adds.
The value and importance of Redmap has been widely recognised. For example, it has twice been a finalist for the prestigious Australian Museum Eureka Prize for Innovation in Citizen Science. However, with no long-term secure funding, the project has once again turned to the public for help by welcoming donations.
App engagement
Monitoring biodiversity and sampling are key activities in fisheries-related citizen science projects (see Table 1), and Rogers, from the ACSA, is impressed by the scope of fisheries-related projects available.
Fishers possess one type of data of immense importance to fisheries: how much they catch and keep. Yet when it comes to recreational fishers, catch data is often lacking or unclear.
To help address this issue, fisheries managers and researchers around the world are looking at whether citizen science-style practices can help close the information gap using smartphone app technology as the reporting interface.
This approach combines mandated reporting in the recreational fishing area (where catch and size limits can apply) with citizen science and the potential to make additional voluntary contributions.
While many voluntary projects have been enthusiastically supported, catch-size reporting projects in fisheries around the world have had varied degrees of success.
In Australia, the combined approach is being analysed in an FRDC-funded project undertaken by the University of Tasmania (UTAS) in partnership with the Victorian Fisheries Authority (VFA).
UTAS project leader Karlie McDonald says the VFA's monitoring of recreational rock lobster catches provides the basis for the analysis, and combines mandated reporting and the opportunity for additional voluntary information.
Recreational fishers are required to tag the rock lobsters they catch and report the tags they use either online or through the VicRLTag app, which was launched three years ago. This provides an estimate of the annual recreational harvest.
In addition to fishers reporting the mandatory data (catch numbers, lobster size and catch location), they can use the app to voluntarily report additional information. This might include the method used to make the catch, location details, sex of rock lobsters caught, time spent fishing, instances when no catches were made and general observations of rock lobster abundance. This extra information provides much more sophisticated estimates of catch rates and fishers' satisfaction.
McDonald says the launch of these additional citizen science-style features in the app were initially greeted by fishers with enthusiasm. However, the VFA found the number of citizen scientists signed up to voluntarily provide additional information has remained at about 10 per cent of recreational rock lobster recreational fishers annually.
Surveys of fishers found the problem is not due to flaws in the app design that make it difficult to use, or unwillingness to share data.
"Fishers are more than willing to provide information as demonstrated by an 85 per cent response rate to our surveys," McDonald says.
Rather, fishers said the existing app failed to provide any opportunity for them to review their own data. This missed an important feedback loop to help fishers understand what the collated data means and what was being learnt from it.
"In other words, the app was constructed as a one-way conversation, which is unusual for citizen science initiatives," McDonald says. "Citizen science projects thrive when information and conversations flow two ways."
She recommends more-interactive apps that offer feedback opportunities for both fishers and managers to learn from each other, that report on the findings produced from the volunteered data. The app could also offer features that incentivise participation in recreational fishing, such as weather information.
"Ultimately, the optimum outcome is achieved by an app design that fits a community of engaged citizen scientists who are keen to learn within a mandatory reporting system," McDonald says. "That means the apps should engender a sense of community so that fishers feel they are contributing to the sustainable management of the fishery. Fishers also need to understand why they are being asked certain questions."
A final report on her project is expected to be published in November 2021.
Meanwhile, the VFA plans to launch phase two of the recreational rock lobster tagging program in September 2021. This includes a new reporting interface under the GoFishVic app and with functionality that allows fishers to review their personal catch data, create groups, add photos and share via social media.
A national obsession
McDonald's findings highlight that, given the opportunity, Australians are more than happy to be part of the discovery and learning process.
This is backed up by an analysis performed by the University of New South Wales, where Thomas Mesaglio and Corey Callaghan found that Australians are among the world's most enthusiastic when it comes to volunteering biodiversity data to the popular global platform, iNaturalist.
They found that globally 1.4 million users have contributed over 54 million observations, with Australia the top contributing nation in the Southern Hemisphere. Australia was also in the top four overall contributing nations, with more than 1.6 million observations of more than 36,000 identified species, contributed by almost 27,000 users.
The platform includes a featured project called Australasian Fishes.
With iNaturalist, artificial intelligence (AI) is used to help identify species from photos uploaded by the public. Interestingly, the pattern-recognition capability of AI has actually raised the prospect that citizen scientists may one day be usurped, at least when it comes to classifying data.
However, scientists behind leading citizen science initiatives, from the ACSA to Zooniverse, agree that is not going to happen.
They have observed there is something about how humans observe that is driven by curiosity and allows them to spot and query the anomalies and oddities that are often the precursor to important findings. It is a skill that cannot readily be taught to AI algorithms. On the contrary, data classified by the public (in the form of images of galaxies from the Sloan Digital Sky Survey) have subsequently been used to help train AI in image recognition.
"There's not going to be an AI takeover, not at all," Roger says. "Wherever science has a challenge to scale research spatially and temporally, there's a role for the public. Besides, we see lessons flow both ways with citizen science projects, with science benefiting from local knowledge, industry experience and novel insights." f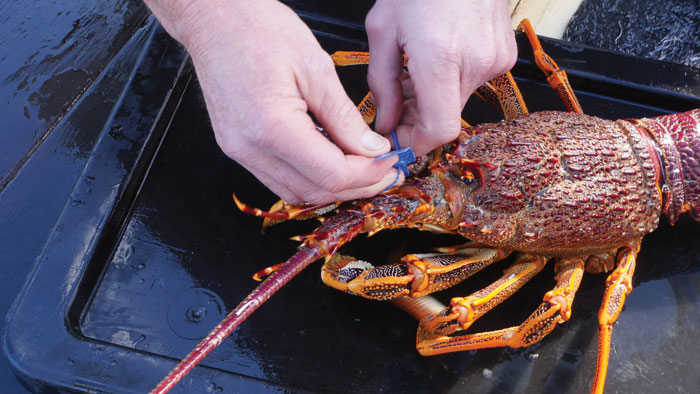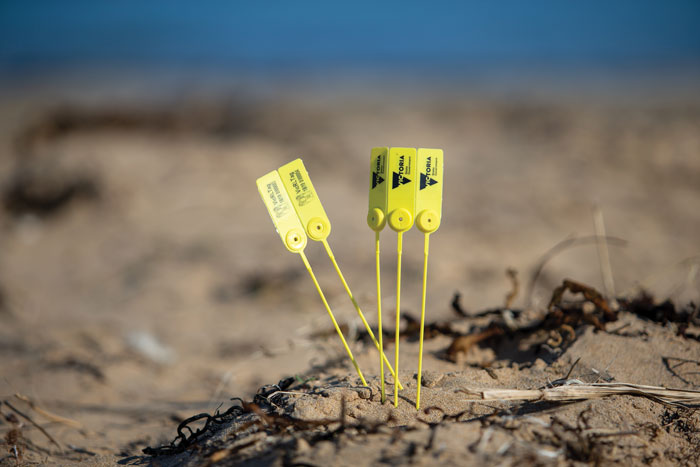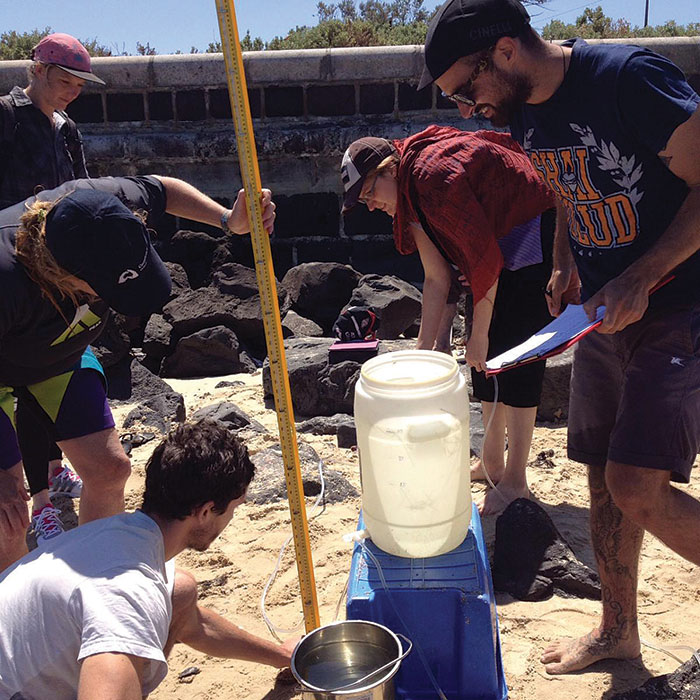 Community engagement
Table 1: Examples of citizen science projects in the fisheries sector.
Organisation

Project

OzFish

DNA sampling project in south-western Sydney, a partnership between fishing conservation charity OzFish, Landcare NSW and Campbelltown City Council.

1800 431 308 or email OzFish at info@ozfish.org.au

Redmap

Monitoring range shift of marine and aquatic species.

Ciguatera survey

Recruits recreational and commercial fishers to provide Spanish Mackerel samples for ciguatera toxin testing.

https://www.redmap.org.au/news/2021/02/09/ciguatera-fish-poisoning-survey

Australasian Fishes project

Led by the Australian Museum, it includes a platform to upload images and identify observations of fishes from Australia and New Zealand.

https://australian.museum/get-involved/citizen-science/fishes

Sharks and Rays Australia

Involves the general public in sawfish and shark research
and conservation work.

Recfishwest

Reef Vision: Involves boat fishers in capturing footage of the state's artificial reefs using provided baited remote underwater video (BRUV) cameras to help map and monitor the growth and development of these fish structures in Esperance, Dunsborough, Busselton, Mandurah and Exmouth, Western Australia.

Send Us Your Skeletons: Donated fish skeletons help with the long-term monitoring program of fish stocks and Western Australian fisheries science.
---
R&D Plan Outcome 3
A culture that is inclusive and forward thinking
 
More information
Australian Citizen Science Association Project Finder,
https://citizenscience.org.au/ala-project-finder
BioCollect, https://biocollect.ala.org.au