The new Australian Sustainable Seaweed Alliance is working to focus the efforts and resources of this emerging aquaculture sector to accelerate its growth
By Catherine Norwood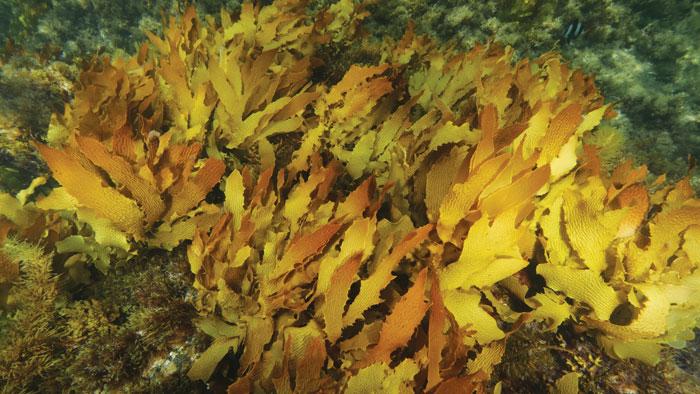 Creating a national hatchery network and working with state governments to develop policies that support seaweed aquaculture are the top priorities for the newly formed peak industry body representing Australia's emerging seaweed sector.
The Australian Sustainable Seaweed Alliance (ASSA) officially launched in July with the aim of helping the sector achieve its goals of $100 million worth of production by 2025 and $1.5 billion by 2040. This is from a base of almost zero in 2020.
ASSA director Jo Kelly says these goals are part of the Australian Seaweed Industry Blueprint released by AgriFutures in 2020, which she also authored. Founding ASSA members include CH4 Global, FutureFeed, the Australian Seaweed Institute and the University of Tasmania (UTAS), with support from AgriFutures and the FRDC.
Kelly says a national hatchery network will provide access to seaweed seedstock and research expertise that will allow new growers to establish farms and quickly scale up operations.
In the same way that oyster growers can buy spat, the availability of commercial seedstock can streamline entry into seaweed aquaculture for growers, removing the requirement for every operation to have its own hatchery and seaweed biology department.
"Having access to ocean lease space for the cultivation of seaweeds is also critical to industry development," says Kelly. South Australia and Tasmania are most advanced with their aquaculture zoning and policies; however, New South Wales, Queensland and Western Australia have significant coastal areas that could provide new aquaculture opportunities.
She says it is also important that the effort and investment, in both R&D and business development, focuses strategically on providing the best returns and the greatest opportunities to scale up the industry.
"We don't want to dilute the outcomes. We want to make sure early investment is optimised to create a flourishing new industry that offers Australia a sustainable, high-tech, high-value new economic opportunity."
Kelly says ASSA will focus on implementing the recommendations of the Seaweed Blueprint and developing the opportunities it identifies:
large-scale ocean cultivation of Asparagopsis seaweed, which is projected to feed at least 30 per cent of Australia's feedlot cattle herd by 2025;
extension of kelp farming around fish farms to clean the water and provide additional revenue streams for aquaculture businesses across temperate southern Australia;
development of seaweed biofilters to remove excess nutrients and protect the Great Barrier Reef while providing beneficial agricultural products in an innovative circular economy solution;
development of offshore integrated food, energy and carbon sequestration platforms for sustainable food production into the future;
biodiscovery from native Australian seaweeds to uncover valuable compounds; and
development of new seaweed products using advanced manufacturing techniques.
Asparagopsis species are currently driving a large part of the development of seaweed aquaculture in Australia following the discovery of its ability to reduce methane emissions from cattle when used as a stock feed supplement. This could significantly help to reduce global greenhouse gas emissions and has drawn the interest of several major corporate and environmental investors.
The FRDC is investing in Asparagopsis propagation and cultivation with the South Australian Research and Development Institute (SARDI), the research arm of Primary Industries and Regions South Australia. The SARDI research is a collaboration with CH4 Global, which is also investing in other international Asparagopsis research.
The FRDC has previously invested in kelp propagation research with UTAS, in conjunction with Tasmanian aquaculture company Tassal.
The company is scaling up its kelp trials towards a commercial harvest.
ASSA invites those already active within the seaweed industry to join the alliance, as well as those who are "interested but not yet involved", to support the industry and keep up to date with new developments, training opportunities and information resources being developed. Membership is now open via the ASSA website, www.seaweedalliance.org.au f
---
More information
Jo Kelly, www.australianseaweedinstitute.com.au
Australian Sustainable Seaweed Alliance,www.seaweedalliance.org.au