A demand analysis has identified the influences of farmed and imported seafood on Australia's wildcatch pricing and fishers' harvest strategies
By Gio Braidotti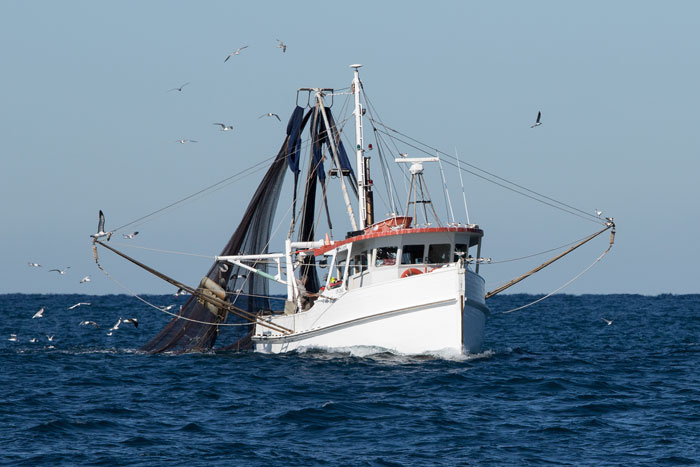 The fact that commercial fishers are not catching as many fish as regulated limits allow has perplexed industry managers for years. Now, a team of marine resource economists led by CSIRO's Sean Pascoe has discovered the answer to that conundrum.
To the surprise of some, it has little to do with competition from cheaper imports.
Rather, the fishers' instincts to under-catch was validated as an optimum strategy that makes the most economic sense. The finding is the result of a demand analysis undertaken with FRDC funding to explore the relationships that cause prices to decrease as volumes of a good increase.
The study focused on variation in prices of wild-caught seafood – a subject typically considered outside the remit of fisheries regulators who set total allowable catch (TAC) quotas.
It found under-catching maximises returns, given the particularly strong price dynamics within the Australian seafood market overall. In contrast, there was strong evidence that catching to TAC limits – or even increasing those limits – does not necessarily result in better returns to fishers.
"We found that if all fishers caught their full quotas, they would end up worse off," Pascoe says. "The evidence is robust and means that the tendency of fishers and marketing cooperatives to under-catch is not necessarily a bad thing."
The reason for this unexpected state of affairs rests with the fact that prices decrease as landings increase. As a result, revenue to fishers does not increase at the same rate as the increase in catch. Fishing costs, however, continue to increase at the same rate.
A further quirk of seafood markets is that the quantity of seafood landed of one species can impact the prices received for other species. The extent of this cross-species effect (also called the substitution effect) depends on characteristics that are important to consumers, such as taste, firmness, convenience and presence of bones.
When it comes to Australians, it turns out that farmed Atlantic Salmon (Salmo salar) meets the seafood mark for many consumers. It is readily available, particularly in supermarkets, and this sets the stage for a profound effect
on cross-species prices.
"We did examine the impact of imports on prices for Australian wild-caught fish," Pascoe says. "However, the results only made sense when we also took farmed Atlantic Salmon into account. Imports are influential, but it's the Australian farmed Atlantic Salmon having the largest impact on downward price trends for wild-caught fish, and the impact is huge."
With Atlantic Salmon production increasing, the expectation is that wild-caught fish prices will not improve. In fact, the analysis found that, given the market environment, maximising returns to fishers would require deliberately decreasing catches. That approach, however, results in a shrinking fleet in which everyone – the industry, its communities and consumers – loses out.
Rather, the economists say emerging opportunities for wild-caught fish rest with adopting traceability and sustainability credentials that link catches to specific regions and the associated ecological and community values of those regions. Seasonality also presents opportunities to optimise supply chains to maximise returns from peak demand.
"The value of wild-caught is that it is fresh and caught locally within well-maintained ecologies, in contrast to mass-produced, anonymous imports," Pascoe says.
The analysis began in 2018, and the findings are being shared with managers, fishers and researchers.
Price movement data over the past 20 years was obtained primarily from the Sydney Fish Market after it was verified that its price movements are representative across markets.
"The findings highlight the importance of taking market effects into account when prices vary with quantity landed," Pascoe concludes. "The project also provided opportunities to present some key economic concepts that managers and industry can factor into decision-making, which is something that fishers appear to be intuitively capable of doing."
The project has also produced a resource for use by managers and industry. How demand analysis can help improve fisheries and aquaculture performance can be downloaded from the FRDC's website.
The project team included CSIRO economist Eriko Hoshino, Australian Bureau of Agricultural and Resource Economics and Sciences economist Robert Curtotti and CQUniversity and CSIRO economist Peggy Schrobback. f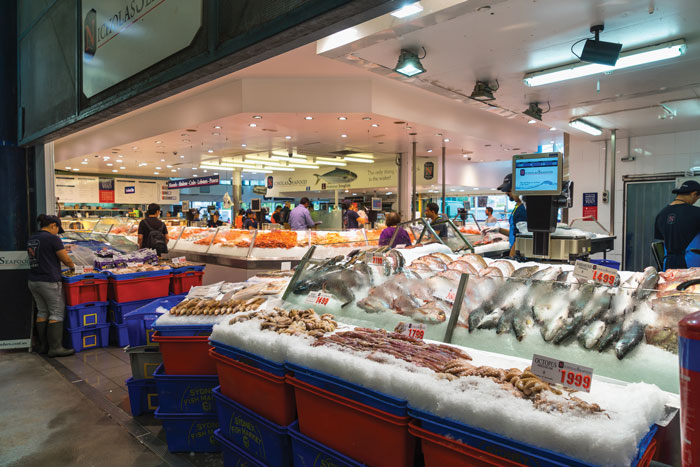 "Imports are influential, but it's the Australian farmed Atlantic Salmon having the largest impact on downward price trends for wild-caught fish, and the impact is huge." Sean Pascoe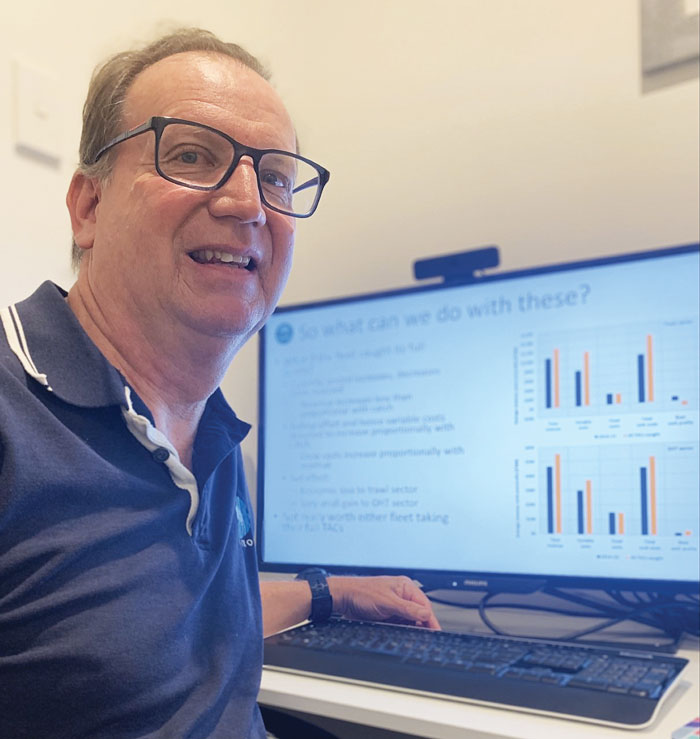 ---
R&D Plan Outcome 1
Growth for enduring prosperity
More information
Sean Pascoe, Sean.Pascoe@csiro.au
FRDC Research Code 2018-017