Published:
25 September 2023
Updated:
29 September 2023
Back to News
FEEDBACK/STORY SUGGESTIONS
FRDC
+61 2 6122 2100
frdc@frdc.com.au
The most comprehensive pot-design testing program ever undertaken for the Southern Australian Rock Lobster Fishery may be a gamechanger for its sustainability and economic performance. 
By Dempsey Ward
Southern Rock Lobster (Jasus edwardsii) are a valuable fishery resource contributing approximately $250 million annually to the Australian economy, with the South Australian Southern Rock Lobster Fishery (SARLF) contributing $83 million.   
A new industry led collaboration looked to improve this resource stat, by conducting over 900 days of sampling, finding out which baited Lobster pot performed the best across South Australia, and if so, could it bring benefit to Southern Rock Lobster fishers 
The SARLF currently use baited pots to capture Southern Rock Lobster in two management zones, the Northern and Southern Zone. The existing pot types used are called 'beehive' pots, which sit within current regulations for each management zone.  
Beehive pots are dome shaped, constructed of a wire frame over which wire, or cane is woven. There is a single entryway at the top, with escape gaps installed near the base of the pot to release undersized rock lobsters and bycatch.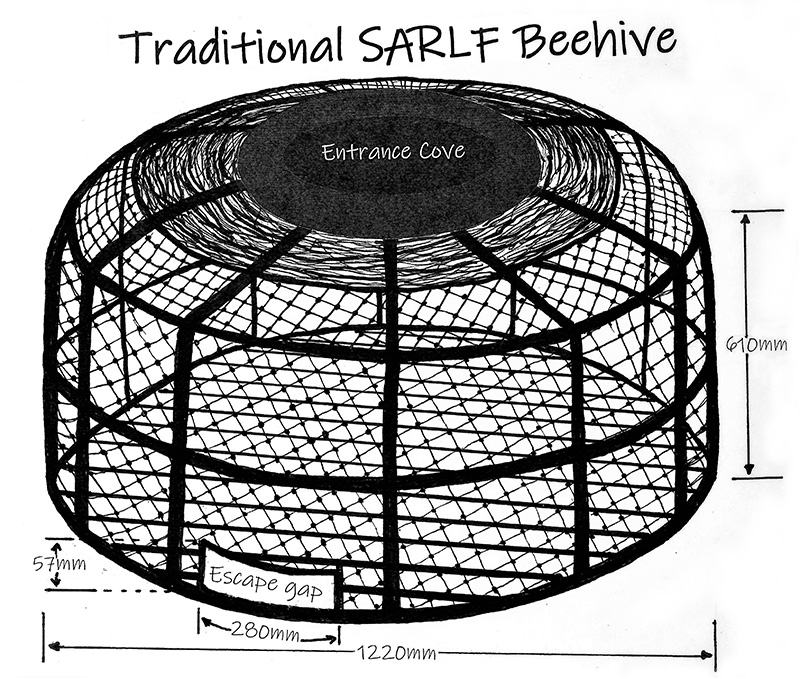 Associate Professor at the South Australian Research and Development Institute, Lachlan McLeay, led FRDC-funded project 2016-258. Lachlan says the SARLF are currently under a quota-managed system – which means efficiency is key to improved economic performance.  
"Lobster fisheries in South Australia are managed for sustainability through the setting of total allowable commercial catches (quotas). This means the more efficient their pots are, the more quickly they can take their catch and profit home. Greater efficiency equates to less fuel, bait and time out at sea."  
Fishers in both management zones came up with a range of different designs they wanted Lachlan's project team to rigorously test. Each lobster season Lachlan's team reported back results, with only the best designs moving forward until one was left. This design was then extensively tested to ensure a high volume of data was collected. 
The testing of all pot designs spanned from 2016 to 2022, resulting in data from a total of 14,537 individual pot lifts recorded from 17 fishers over 904 sampling days. 
The design found with greatest potential for increase in catch efficiency was the Western Australian batten pot.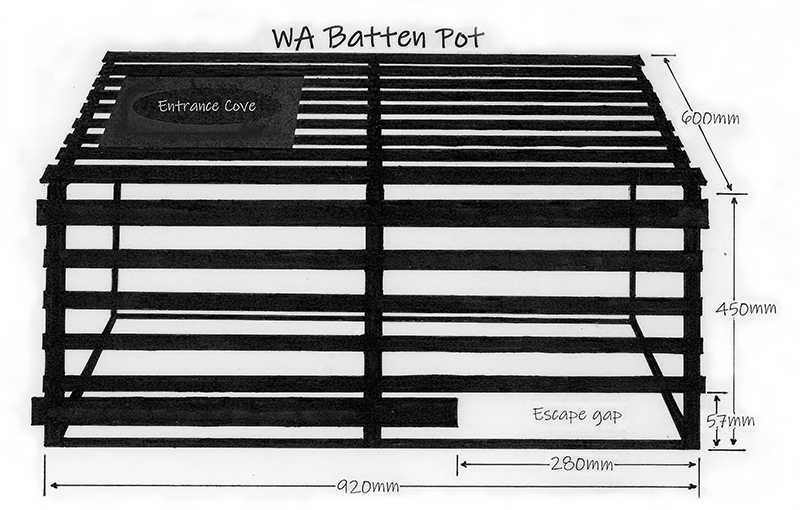 Batten pots are rectangular, with tapered sides, and a single entrance at the top. 
The study found fishers who adopt the WA batten pot design could reduce their fishing effort by up to 38% for the same catch. The batten pot also resulted in less bycatch than its competitors.  
"WA batten pots were consistently found to have higher catches of legal-size and undersize lobsters compared to traditional beehive pots," Lachlan says.   
"Increase in undersize lobster being caught using the WA pot design would be offset by the overall reduction in pot-lifts undertaken".   
More than just efficiency
Lachlan says the study led to multiple important implications, including how modern-day arrangements of fishery co-management can provide benefits for multiple stakeholder groups.  
"The project's results give confidence to fishers in the SARLF to invest in the purchase of WA batten pots and improve their economic performance while maintaining sustainable fishing practices for Southern Rock Lobster."  
FRDC Senior Portfolio Manager Chris Izzo is excited to see the findings turn into better outcomes for the fishery.  
"I think this is an excellent project because it's included industry throughout – the team made sure they were engaged and led to adoption of project outputs," Chris says.  
The project was a collaboration between SARDI Aquatic and Livestock Sciences, PIRSA Fisheries and Aquaculture, the Norther Zone Rock Lobster Fisherman's Association (NZRLFA), the South-eastern Professional Fisherman's association (SEPFA), Southern Rock Lobster Limited (SRL) and FRDC.