Improved science and greater collaboration in research and management can emerge from opportunities for scientists and managers from different fields to share their work
By Catherine Norwood
The Australian Society for Fish Biology (ASFB) will hold its 40th annual conference this year at the Darwin Convention Centre. This landmark conference, to be held from 30 June to 4 July, will be the first to be jointly held with the Australian Society for Limnology (ASL).
The ASFB promotes research, education and management of fish and fisheries in Australasia, and provides networks and knowledge exchange for scientists and managers working with all aspects of freshwater and marine fish and invertebrates. The ASL is focused on the study of freshwater systems.
ASFB president Gary Jackson says Darwin provides an ideal location to bring together researchers from the two societies, with a conference theme of 'Indigenous participation in research and management of aquatic ecosystems'.
Speakers from North America, New Zealand and Australia will showcase the roles indigenous people are playing in aquatic research and management worldwide.
"The presentations will highlight the benefits of involving indigenous people in research, and detail the most productive ways of working across cultures to achieve successful outcomes," Gary Jackson says.
"Other presentations and workshops during the four-day event will feature work that might be of specific interest to the members of either the ASFB or ASL, although there are some issues that are of interest to both, as some researchers are members of both organisations."
One of the main aims of the ASFB annual conference each year is to provide opportunities for students and early-career researchers to present their work and to establish networks within the research community that they will be able to draw on throughout their careers.
While the FRDC has been a strong supporter of ASFB events since the late-1980s, in recent times the focus has been to provide travel awards and substantial prizes to encourage students and early-career researchers to attend.
The Kay Radway Allen Award is the ASFB's most prestigious award and is given in recognition of an outstanding contribution to fish or fisheries research.
The award was presented to John Stevens from CSIRO in 2013. He will be among the keynote speakers in Darwin in 2014, providing an overview of his lifetime's work on research on sharks, skates and rays.
Gary Jackson says the nature of some conference presentations has changed over time, with changes in fisheries management approaches and the emergence of new issues and challenges.
In recent years these have included the effectiveness of marine protected areas and other management approaches, restocking and stock enhancement, a greater focus on the broader ecological and biodiversity impacts of fishing, climate change and emerging biosecurity concerns. Although these issues can sometimes prove highly political, the ASFB works hard to maintain its focus as a scientific society.
"It is all about the science, which can then be used as the basis for developing policy and supporting the decision-making process," Gary Jackson says. 
 
---
About the ASFB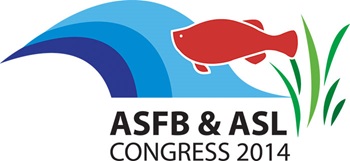 The Australian Society for Fish Biology (ASFB) was founded in 1971 and is now Australasia's premier professional body, representing more than 500 fish biologists and fishery scientists.
The society aims to promote research, education and management of fish and fisheries in Australasia and to provide a forum for the exchange of information.
Its first conference was held in Port Stephens, New South Wales, in 1975.
To enhance research, conservation and management of fish and their habitats in Australia, the ASFB introduced workshops on specific topics of regional or national significance in conjunction with its annual conferences in 1985.
Proceedings of the workshops were usually produced separately as special publications, many of which are available on the website (www.asfb.org.au). The ASFB also publishes newsletters twice a year.
The ASFB is a founding member of the World Council of Fisheries Societies and hosted the World Fisheries Congress in 1996.
The World Fisheries Congress is held every four years and will next be in Busan, South Korea, in 2016. The ASFB will assist with the planning of this major international event.
---
Fisheries science leaders and achievers
The premier award of the Australian Society for Fish Biology (ASFB) is named after leading international fisheries scientist Kenneth 'Kay' Radway Allen, who was one of the society's earliest members.
Originally from the UK, Kay Radway Allen spent much of his research career in New Zealand, rising to become director of research of the New Zealand Fisheries Research Branch.
He was also a member of the International Whaling Commission's scientific committee for 20 years, which provided advice on the management of whale populations. In 1964, he joined the Fisheries Research Board of Canada, before returning to the Southern Hemisphere as chief of the Division of Fisheries and Oceanography at CSIRO in 1972.
Award winners
The Kay Radway Allen Award was introduced in 1995, but is not presented every year.
Recipients to date are: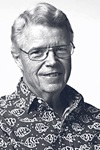 1995 – Peter C. Young: Chief of CSIRO's Division of Fisheries from 1990 to 1996, Peter Young's research career began in the UK in the field of parasitology, before he moved to Australia with CSIRO's Division of Fisheries. Initially working in Queensland, where he identified critical links between habitat and fisheries productivity, he later became chief of the Fisheries Division, overseeing CSIRO fisheries research nationally. Peter Young was a former president of the ASFB.
1997 – John Paxton: Senior curator and principal research scientist of the Australian fish collection for the Australian Museum, John Paxton was also a founding member and former president of the ASFB. At the museum he was responsible for increasing the fish collection from 80,000 specimens to more than one million over the course of his career, creating the largest collection in Australia and third-largest collection of marine fish specimens in the world.
1999 – Andre Punt: A mathematician and computer scientist, Andre Punt came to Australia in 1994 to work as a resource modeller for CSIRO, where he made a significant contribution to a large number of stock assessments. The methods he developed are used by national and international fisheries organisations to provide quantitative scientific advice for fisheries and wildlife management.
2003 – Gerry Allen: A former president of the ASFB, Gerry Allen is one of Australia's prominent fish scientists, a specialist in the systematics, biogeography and ecology of Indo-Pacific coral reef fishes and freshwater fishes of Australia and Papua New Guinea. A long-time curator at the Western Australian Museum, he also worked with Conservation International, undertaking coral reef fish surveys in Papua New Guinea, Indonesia and the Philippines.
2005 – Norman Hall: With a career spanning 40 years, working with the Western Australian Department of Fisheries, and Murdoch University's Centre for Fish and Fisheries Research, Norman Hall is widely recognised as one of Australia's leading fisheries modellers and stock-assessment scientists.
2008 – Jeff Leis: A pioneer in unravelling the taxonomy, early life history dynamics and behaviour of larval fishes, Jeff Leis challenged the paradigm that fish larvae are essentially 'biological drift cards' moving passively on ocean currents. His work has led to dispersal and connectivity models to provide more-accurate approximations of the patterns of settlement and recruitment in fish populations.
2009 – Peter Last: A senior taxonomist with CSIRO, Peter Last has made major contributions to the Indo-Pacific study of fish, particularly within the fields of systematics, biodiversity and biogeography. He is regarded as a world authority on the taxonomy of sharks, rays and skates and Indo-Pacific deep-water fish.
2011 – Rod Lenanton: Working for more than 45 years for the Western Australian Department of Fisheries, Rod Lenanton is one of Australia's most highly regarded finfish fishery scientists. A long-time supporter of collaborative research, he has worked closely with Murdoch University and also advocated the need for research into
recreational fishing.
2013 – John Stevens: Co-author, with Peter Last, of the definitive reference Sharks and Rays of Australia, John Stevens has more than 30 years of experience, mostly with CSIRO, working on the systematics, biology, ecology, fisheries and conservation biology of sharks, rays and skates.
---
More information can be found on the ASFB & ASL Congress website. For more information on the ASFB, awards and travel grants, visit the ASFB website.
FRDC Research Code: 2013-404
More information
Gary Jackson, 08 9203 0191, 0419 046 435
gary.jackson@fish.wa.gov.au