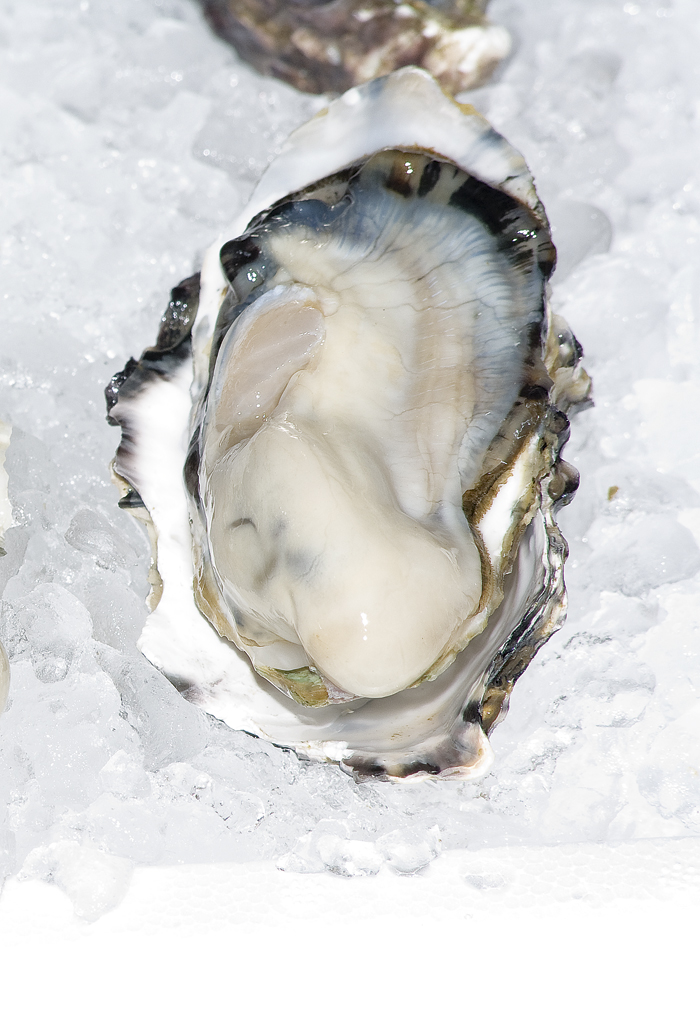 Photo: Brad Collis
By Wayne O'Connor
The detection and spread of a more virulent strain of Ostreid herpes virus (OsHV 1 μvar), which causes Pacific Oyster Mortality Syndrome, was a particular concern highlighted at the World Oyster Society's 5th International Oyster Symposium held in December.
The symposium was held in conjunction with Asia Pacific Aquaculture 2013 in Ho Chi Minh City, Vietnam, which had the theme 'Positioning for Profit'.
There were several talks describing impacts and potential management measures, including attempts to breed for OsHV resistance. Researchers from Australia, New Zealand and France involved in breeding efforts devoted a session to progress in reducing the effects of the virus. Work in all the countries has indicated there is potential to breed for OsHV resistance, but researchers acknowledged there was no immediate solution.
Other oyster disease threats discussed included Perkinsus, Rickettsial and haplosporidian infections.
Environmental change and degradation has been a major theme of previous international oyster symposiums, and climate change impact on oysters remained topical.
Studies are now investigating the synergistic effects of multiple stressors on oysters and the likely effects of trophic interactions.
Several papers focused on human-related impact, and on ways to minimise environmental effects that may arise from oyster cultivation, including integrated multi-trophic aquaculture and seagrass-friendly infrastructure.
Asia expands production
Asia already dominates world oyster production but demand in the region is still growing and widespread efforts are continuing to increase production. Presentations highlighted government initiatives in Malaysia to encourage hatchery production of new species that could help communities dependent on traditional wild-capture fisheries to move into bivalve culture.
In Vietnam, where oyster production has expanded rapidly during the past five years, researchers are gaining a better understanding of the genetics of existing oyster stocks and which of those stocks form the basis of current culture efforts. Internal markets in Vietnam are developing rapidly, and absorb the vast majority of production.
In keeping with the 'Positioning for Profit' theme of the broader conference, presentations also focused on market studies undertaken to better understand local consumer needs and promote consumption. While Vietnamese consumers readily accept oysters and appreciate their nutritional benefits, quality assurance is an issue that Vietnamese producers need to address before export markets can be considered.  
Speakers addressed subjects as diverse as clinical studies of the effects of oyster extracts on brain function and 'red' and 'green' tape constraining oyster industry expansion, through to oyster farming business models and the use of the arts and media to promote an understanding of oysters and oyster issues.
Other conference activities included the World Oyster Society dinner and Young Researcher Awards, and a meeting to ratify substantial changes to the society. Five chapters of the society have now been established – North and South America, Europe and Africa, Oceania, China and Japan – to encourage greater participation and focus on regional needs.
The World Oyster Society was originally formed in 2005, following the 1st International Oyster Symposium in Tokyo. It aims to bring together all those involved with oysters (farmers, researchers, managers, retailers) to protect and better understand oysters and the environments in which they occur. The society has about 600 members from 34 countries.
The 2013 symposium was held in conjunction with Asia Pacific Aquaculture 2013 to introduce the society to a broader audience, and to acknowledge Vietnam's progress in oyster aquaculture.
The 6th International Oyster Symposium will be held in Cape Cod, Massachusetts, US, in 2015. 
* Wayne O'Connor is leader of the New South Wales Department of Primary Industries aquaculture research program and was program manager of the World Oyster Society symposium held in Vietnam in December 2013.
More information
Wayne O'Connor, 02 4982 1232, wayne.o'connor@dpi.nsw.gov.au;
World Oyster Society