From Indigenous fisheries to the latest technologies, the World Fisheries Congress in Adelaide will bring together diverse perspectives in research and practice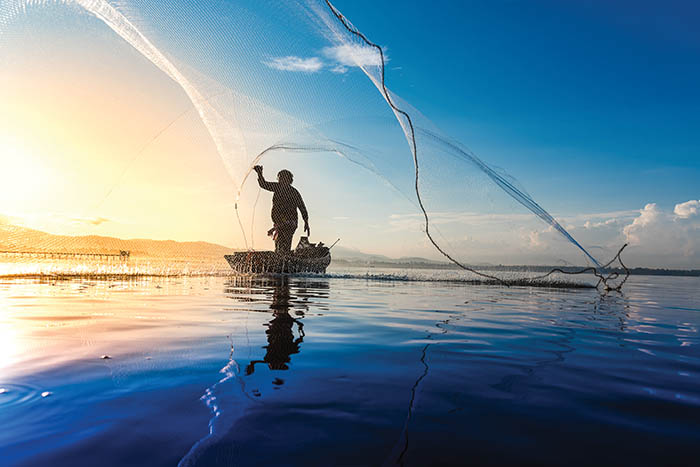 From 11 to 15 October 2020, leading fisheries experts will meet in Adelaide for one of the largest international fisheries conferences, World Fisheries Congress 2020 (WFC2020).
WFC2020 will bring together research, industry and management across marine and freshwater fisheries worldwide, under the overarching theme 'Sharing our oceans and rivers – a vision for the world's fisheries'.
It's a pivotal opportunity to help shape the future of our fisheries, says WFC2020 chair Gavin Begg.
"Over the past two decades, we have seen significant progress in the sophistication and complexity of fisheries management measures when a science-based approach is adopted," he says.
"WFC2020 will provide an important platform for sharing international perspectives on the sustainability, conservation and management issues we are tackling globally, helping to create a vision for the future of our fisheries."
The role of technology in the future of fisheries will also be a key issue tackled at WFC2020, says Gavin Begg, who is also the research director, Aquatic Sciences, at the South Australian Research and Development Institute (the research arm of Primary Industries and Regions SA).
"Advances in technology have seen its use become increasingly popular in the study of environments and species, which has the potential to transform our understanding of aquatic systems," he says.
"Sessions at the WFC2020 will explore the range of new technologies and interdisciplinary partnerships that are paving the way to next-generation data advances.
"This includes applications of robotics in data collection and monitoring, through the use of remotely operated vehicles (ROVs), autonomous unmanned vehicles (AUVs), drones, sailing drones and acoustics, as well as machine learning, artificial intelligence (AI) and blockchain technologies."
Advances in genomics will also be part of the discussion, with the Fisheries Society of the British Isles (FSBI) sponsoring a session exploring novel applications of genetics to address global fisheries issues.
The session will cover the application of metabarcoding for informing food webs or to identify processed fisheries discards; eDNA for targeted species detection; and directly using genetics for stock estimation with novel methods such as close-kin analysis.
WFC2020 provides a global platform to discuss major issues facing world fisheries.
Registrations for WFC2020 will open in February 2020.
To find out more about the congress and to register for updates, visit World Fisheries Congress.
---
WFC2020 call for abstracts open

The WFC2020 call for abstracts is now open.
Abstract submissions are welcome in all areas related to global fisheries issues and key developments needed to ensure a sustainable future for our oceans, lakes, estuaries and rivers, including commercial, recreational and Indigenous fishing communities.
Submissions can fall under one of the following four key themes:
sustainable fisheries (assessment, regulation, enforcement);
fish and aquatic ecosystems (biodiversity, conservation, ecosystem function, integrated management);
fisheries and society (contributions to sustainable development); and
the future of fish and fisheries (innovations in fisheries).
WFC2020 provides a valuable opportunity to present your work to a global audience.
Abstracts must be submitted via the online submission portal and must follow the WFC2020 Abstract Guidelines. Submissions close 31 January 2020. For full details, visit World Fisheries Congress Call For Abstracts.