Smartphone apps help rec fishers capture photos of their catch, simultaneously monitoring the health of their favourite fisheries
By Melissa Marino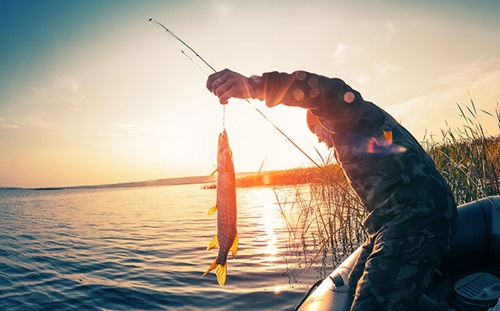 New technology is helping anglers track the health of their fish and fisheries.
Photo: 123rf
The power of recreational fishers is being harnessed to build an extensive database to monitor and track fish health across the country.
Thousands of photographs taken by fishers and uploaded from smartphones are building the backbone of the Track My Fish platform, a database being used to identify disease and injury among fish populations.
"This is a community data collection project being used for proper science," says Stefan Sawynok, director of Infofish Australia, who developed the visual recognition machine learning technology behind the platform. "It allows people to get involved in citizen science just simply by doing the activity they love."
Using specially designed algorithms, Track My Fish diagnoses healthy fish as well as particular illnesses, or injuries that can occur when fish are reeled in too quickly from depth, such as barotrauma. Since 2017 some 40,000 images have been uploaded to the platform.
"We are providing a growing and long-term resource for the fishing community and researchers," says Stefan Sawynok.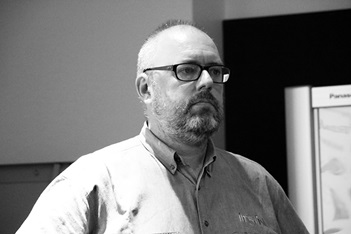 Stefan Sawynok
Director, Infofish Australia
Infofish is a family business that has been committed to citizen science for more than 30 years, and has a long involvement in fisheries research using AI and machine learning. Being involved in its collection means fishers trust in the data – a critical factor in cooperative, successful fisheries management, he says. 
"Fishers are really excited to see their information being used for a bigger purpose. And that ownership is building change. They are thinking more about their fishery and, in the end, that sense of stewardship is probably the biggest benefit of all of this."
The support of fishing competitions has been hugely instrumental in this successful community uptake, says Stefan Sawynok. More than 100 tournaments already use tailored and rebranded versions of Infofish Track My Fish apps for registration, for judging and for competitors to photograph and record their catch. And now they have the added benefit of helping to build the Track My Fish database, which will be used to monitor fish health nationwide.
"We're adding value to something fishers were already doing and they have an interest in the health of their fish, whether it's because they're going to eat them or they're concerned about issues like water quality," Stefan Sawynok says.
The platform will ultimately be available as a website where fishers can identify and monitor the health of fish stocks at particular locations; it will also enable their participation in further research.
He says the platform can be used as an educational tool to improve fish-handling techniques, particularly if clusters of injuries are identified at certain locations. For instance, it has already identified that barotrauma can be an issue for fish in inland lakes and rivers, not just those in deeper ocean waters. 
Resource managers can also use the data to monitor fish health. Real-time alerts can be provided if illnesses are detected in particular fish populations, or if other changes to those populations occur over time. 
The technology will have growing application as the climate changes and water management becomes even more critical, he says, such as when heavy rain reduces water quality and affects fish health. It will enable fast and accurate identification of disease, should there be an outbreak.
FRDC helped fund development of the Track My Fish technology and initial extensive fish sampling in and around Gladstone, Queensland, which provided the inspiration for the project after a 2011 marine disease outbreak. Visual data was correlated with data from studies by the University of Central Queensland to ensure diagnoses were accurate.
Although the technology is still being refined and its scope increasing, it is already analysing data from 40 sites across Australia and New Zealand.
"I'm pretty proud of this project because we have essentially created a useful dataset for very little cost, and that to me is where citizen science hits the mark," Stefan Sawynok says. 
FRDC RESEARCH CODE: 2017-141
More information
Stefan Sawynok
stefan@info-fish.net
Infofish Australia