One of Western Australia's newest fishmongers is using new approaches to make an impact with some of the state's lesser-known species
By Bianca Nogrady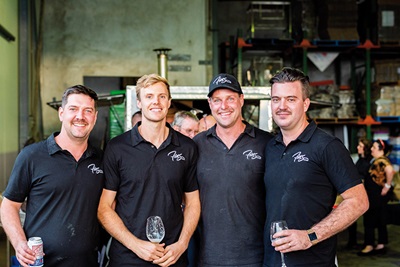 The Fins Seafood team, from left, Phillip Clark, Lachlan Boyd, John Cordin and Asher Flynn.
Photo: Fins Seafood
Western Australia's Fins Seafood is on a mission to broaden consumers' palates and seafood interests, but sometimes even its staff are amazed by the strange and wonderful creatures that turn up in their catch.
"We had a Pink Tilefish pulled out of Exmouth about three weeks ago," says Lachlan Boyd, business development manager for Fins Seafood. "I reckon there would be less than three of them caught in WA in the last couple of years."
In the past, a rare catch like this would have been hard to sell, most probably ending up on the reject heap along with all the other lesser-known species that fishers catch.
But thanks to Fins Seafood's use of social media – in particular, its very active Instagram account – the unusual catch caught the eye of a chef who had fond memories of eating Pink Tilefish when working in Taiwan, and he bought the fish to eat himself.
Social media provides valuable, direct marketing opportunities for the business, with videos and images of the catch being unloaded tapping into a growing interest in the traceability and sustainability of food.
The business has only been operating since 2017, and last year claimed the National Seafood Award for the best small business in the industry (see story page 28 for the full list of award winners). With a restaurant, wholesale and retail business based at Hamilton Hill, south of Fremantle, its mission is to "shake things up".
The business saw the opportunity to introduce practices being used in other industries into its operations, particularly around traceability, sustainability, educating consumers and using social media to communicate with buyers, consumers and the broader community.
Chef connections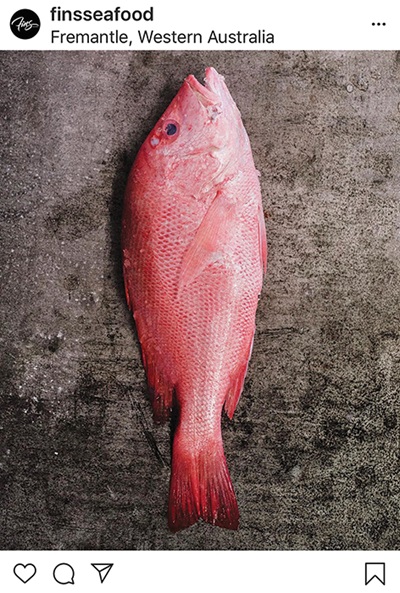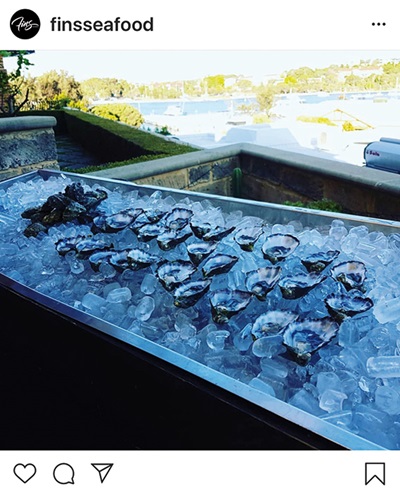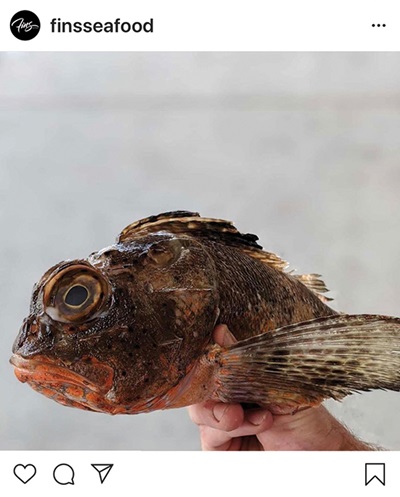 As an example of this practice, the company is supplying product to chefs who are interested in introducing consumers to novel seafood experiences.
"Our goal is to try and promote the lesser-known and underutilised species and, by doing that, we are able to associate with like-minded chefs," says Phillip Clark, who co-owns the business with John Cordin. Both have a long history working in the seafood industry and they came up with the idea for the business on a long road trip together.
They focus on traceability and telling the story of each catch, which helps to connect with chefs, who often ask for specific fish seen on the business's Instagram feed.
This new focus also reflects some major shifts happening in the seafood industry in Australia in response to consumer demand for more sustainable harvesting and more information about where the food they are eating comes from. The fact consumers can find out exactly who farmed or fished the local product on their plate is also helping the local industry to compete with cheaper imported products.
"The big thing we've done with our fishers and farmers is to [help them] develop a brand," says Lachlan Boyd. "So rather than just saying these oysters are from Smoky Bay, we say 'this is Jeff
and Colleen, a husband and wife team who were previously wheat farmers in South Australia but had a sea change and wanted to start producing oysters on the coast'.
"Then the restaurants can put that on the menu and the consumer can say 'how awesome, I've been to Smoky Bay' or 'I love the idea that they're farmers and want to work the land but be closer to the ocean'."
Fins Seafood currently has around 10 fishers who supply them directly with fish, rock lobster and octopus, as well as selling produce for two prawn boats and one scallop boat. They even have their own fishing boat – the Sabea II. They sell product around Australia and even into Singapore and the US.
Zero waste
The business was also awarded a $4000 sustainability grant from the City of Cockburn to develop a new filleting bench that is helping it move towards a zero-waste operation.
The bench has three openings at either end, to allow more careful and efficient sorting and recovery of waste products. For example, fish heads can be used for rock lobster bait, fish frames and guts sold for stock, and wings sold to restaurants, where they are so popular with diners the business sometimes cannot keep up with demand. Even waste that cannot be reused as food or bait is sold as fertiliser.
The business is still working to find a use for fish scales and salmon offcuts, but it is determined to progress from 95 per cent waste reuse, its current figure, to 100 per cent.
"We're really good at trying to use every part of what the ocean gives us," Lachlan Boyd says.
---
Leadership in action
Two of the leading players in the Fins Seafood business – co-owner John Cordin and senior manager Asher Flynn – are both graduates of the FRDC-funded National Seafood Industry Leadership Program (NSILP).
Asher Flynn says his experience with the program underpins his commitment to providing full traceability of catches, which is crucial to the Fins business model. He took part in the NSILP in 2016, while John Cordin is a 2013 alumnus.
"It made me value the whole supply chain," says Asher Flynn, who was working with another local business, Fremantle Octopus, when he undertook the program.
"There are research people [taking part], fisheries people, Indigenous fisheries people – different parts of the industry from different parts of Australia, so it really opened up my scope,"
he says.
"It made me realise the value of telling the story of traceability and how you can support your local fishers and create a brand for these products."
He says the network of participants in the program has also helped him understand the scope and diversity of people and roles in the seafood industry as a whole.
The NSILP is the only national, industry-specific leadership program designed in consultation with the seafood industry for people wishing to take up leadership roles.
The NSILP has been running since 2000, initially with one group a year, but expanding to two intakes from 2018. In 2020 there will be 36 participants in two groups.
The Port Lincoln, South Australia, cohort includes Adam Radford, Anthony Tennant, Basia Littlejohn, Bianca Dubber, Cassandra Pert, Ciara Farrell, Daniel Chien, Darci Wallis, Dene Rodd, Hika Rountree, Jaime McAllister, Luke Cordwell, Meaghan Dodd, Natalie Manahan, Patrick Cavalli, Rattana Wiriyakiat, Sally Bolton and Sean Larby.
The Cairns, Queensland, cohort includes Amie Steele, Amrik Singh Aulakh, Andrew Rowe, Ben Stobart, Cindy Manu, Geovanny Danilo Gomez Rios, James Baker, Jay Shoesmith, Katrina Jakes, Kirsten Rough, Kurt Glass, Lewis Christensen, Maxwell Bayly, Natalie Chee, Rebecca Wilson, Sam Bock, Sara Ronald and William Conn.
More information
Fins Seafood
www.finsseafood.com.au
@finsseafood