Monitoring, assessment and transparent decision-making – this is the management trifecta setting Australian fisheries on a path to sustainable futures
By Catherine Norwood
Although many Australian fisheries already have harvest strategies, the roll-out of harvest management strategies in those that do not is gathering pace, setting clear expectations for stakeholders and building community trust in the sustainable management of our fisheries.
The FRDC has regularly supported the development of harvest strategies and the monitoring and assessment research that makes them possible.
But as harvest strategies extend from commercial fishing in Commonwealth waters to state jurisdictions, their implementation has become more complex. Progress to include recreational and Indigenous fisheries, and smaller fisheries where data is poor, has also been more challenging.
In its simplest form, a harvest strategy provides a framework to ensure fishery managers, fishers and other key stakeholders think about, and document, how they will respond to various fishery conditions – both good and bad – before they occur.
The three key components are monitoring, assessment and decision rules (also known as harvest control rules). A harvest strategy sets explicit management objectives, including agreed ecological, economic, social and cultural aims, which should be clearly quantified, for example, harvesting to the maximum sustainable yield or maximum economic yield, or their suitable proxies. The factors determining risk levels also need to be clear.
A tale of two fisheries
From a commercial perspective, the interconnected fisheries for Australian Sardine (Sardinops sagax) in the South Australian fishery and Southern Bluefin Tuna (Thunnus maccoyii) internationally highlight two very different fishery harvest strategy development pathways. But both have ultimately incorporated harvest strategies into their fisheries management plans to ensure sustainability and economic objectives are achieved. Their stories also demonstrate the importance – and the power – of basing management decisions on robust scientific monitoring and assessment, which also boosts stakeholder confidence in those decisions.
Southern Bluefin Tuna (SBT) has been fished internationally since the 1930s, with Japan catching the major share, followed by Australia and New Zealand. By the 1980s, stocks in this relatively unregulated international fishery were in decline and catches had halved.
The three countries agreed first to regulated quotas in the fishery and then to drastic cuts in their quotas. However, catches continued to decline over the following decades. In 1994 the Commission for the Conservation of Southern Bluefin Tuna (CCSBT) was established to manage the fishery.
Meanwhile, in South Australia, where most of Australia's SBT fleet was based, fishers responded to the quota cuts with the innovation of tuna ranching. Catching young fish at sea, they towed them inshore to Port Lincoln and raised them in pontoons to market size.
But farmed fish need to be fed, and so the SA Australian Sardine fishery came to the rescue. As it was developed, the founding principle for its management was caution. The SA fishery takes in state waters and connected Commonwealth waters, in agreement with the Commonwealth fisheries manager, the Australian Fisheries Management Authority (AFMA) under an Offshore Constitutional Settlement (OCS) Agreement. But the bulk of the catch is taken in state waters, in the Spencer Gulf, close to the SBT ranches which are the primary market.
A cautious beginning
The Australian Sardine harvest strategy was developed in partnership with the South Australian Research and Development Institute (SARDI), and the Department of Primary Industries and Regions South Australia (PIRSA). An extensive research program, supported by the FRDC, has developed nine parameters for monitoring and assessing stocks, which includes biennial, or sometimes annual, egg-production surveys.
"We began with a very low quota, until we had more robust research to assess stocks," says Paul Watson, executive officer of the South Australian Sardine Industry Association.
"Now we have baseline data for more than 20 years, and it has given us a really good understanding of what is the 'normal' anticipated stock level. This puts some certainty and stability around the quota. And it tells us how stocks are responding to changes in quota, whether those changes are increases or decreases, to ensure the fishery remains sustainable."
Changes to quota also take into account the broader ecosystem impacts of the Australian Sardine fishery. SARDI has undertaken specific research to identify the extent that other wildlife relies on sardines, to ensure enough fish remain in the oceans to support them too.
The Australian Sardine fishery's early management plan evolved into a harvest strategy that was officially adopted in 2005. But for the species it was feeding, SBT, it took another six years to reach agreement on a harvest strategy. Known in international forums as a 'management procedure', it was officially adopted by the members of the CCSBT in 2011. This was despite the continuing decline of stocks through the 1990s and 2000s.
Independent data
Final acceptance of the new procedure hinged on two factors, according to Brian Jeffriess, CEO of the Australian Southern Bluefin Tuna Industry Association. One was the close-kin genetic techniques CSIRO researchers developed to assess the size of the spawning stock and juvenile stock (see story page 16). This breakthrough approach provided highly accurate fisheries-independent data about the global SBT biomass.
The second factor was Japan's acceptance of this data as the basis for international quota calculations and its agreement to enforce the management procedure decisions.
The accuracy of commercial catch data that had been used to set quotas had been a point of controversy in the fishery. Jeffriess says without the need to rely on commercial catch information, the new fishery-independent data allowed objective decision-making and provided a level playing field for all countries involved in the SBT fishery. Reflecting this, the CCSBT membership has also grown from three to seven member countries as more minor participants in the fishery sign on to the management procedure.
CSIRO's monitoring techniques are now charting the fishery's rebuilding efforts. In 2006 it was estimated the biomass of SBT was only eight per cent of that which had existed before commercial fishing for this species began. By 2020, this had increased to 20 per cent of the unfished biomass, with a target of 32 per cent by 2035.
For Jeffriess, the whole process has highlighted the importance of operating fisheries based on evidence, recognising that fisheries do constantly change and that management and fishers need to adapt accordingly.
Australian roll-out
AFMA manages Australia's involvement in the SBT fishery and has led the roll-out of harvest strategies in Commonwealth fisheries more broadly.
At the same time the SBT fishery was in decline, Australia's largest and possibly most complex multi-species fishery, the Commonwealth Southern and Eastern Scalefish and Shark Fishery, was also facing challenges with several overfished stocks.
A series of management changes and trials across a decade eventually led to a formal harvest strategy in 2005. That same year the federal Minister for Fisheries directed AFMA to "cease overfishing, recover overfished stocks, and avoid further species becoming overfished".
By 2011, AFMA had formal harvest strategies in place for all fisheries it manages and co-manages. By 2013, all Commonwealth fisheries managed exclusively by AFMA were assessed as "no longer subject to overfishing". The biomass status of many stocks has improved, often to levels well above the selected ecological biomass reference point of maximum sustainable yield. Commonwealth fisheries are sometimes managed to the target reference point of maximum economic yield, which generally represents a lower catch and a higher biomass level, with the aim of improving the profitability of fishing businesses.
Some stocks have rebounded strongly from declines under harvest strategy directions, notably the eastern stock of Orange Roughy (Hoplostethus atlanticus) which has passed the model calculated point required for maximum sustainable yield.
But challenges remain with several species that, while now under stock recovery strategies or strict management protections, have specific stocks that have failed to recover from earlier declines, including Orange Roughy. Others are Blue Warehou (Seriolella brama), the eastern stock of Gemfish (Rexea solandri) and the south-eastern Australian stock of Redfish (Centroberyx affinis), all reported as depleted in the 2020 edition of the Status of Australian Fish Stocks Reports. Rebuilding strategies are in place for all of these stocks.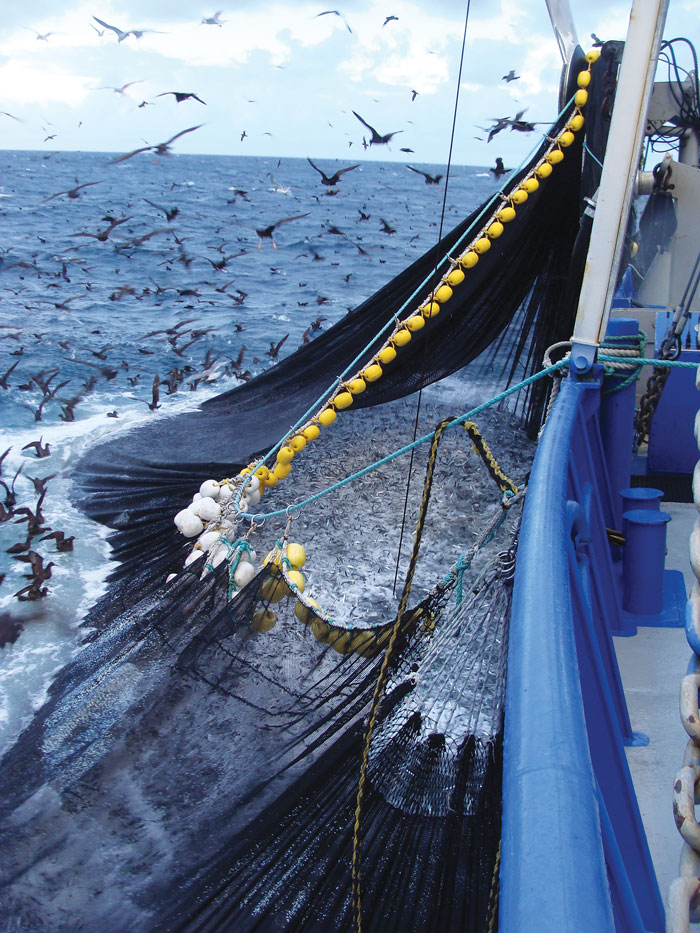 National guidelines
AFMA's successful roll-out of harvest strategies led to the Australian Fisheries Management Forum (including the heads of all Australian fisheries agencies) establishing the FRDC-funded project that developed the National Guidelines to Develop Fishery Harvest Strategies to assist fisheries managers across all Australian jurisdictions.
As director of fisheries and aquaculture at PIRSA at that time, Sean Sloan led development of the guidelines with a team of experts from around Australia. "Our aim was to create a consistent approach across the country that all jurisdictions could use to develop overarching policy frameworks and individual fisheries harvest strategies tailored across what are often highly diverse fisheries," he says.
The National Guidelines to Develop Fisheries Harvest Strategies were adopted as best practice guidelines by the Australian Fisheries Management Forum and subsequently by all Australian fisheries ministers at the annual Fisheries Ministers' Meeting.
The national guidelines have provided practical assistance with challenges faced in various complex fisheries scenarios such as multi-jurisdictional or multi-species fisheries, those with limited data or highly fluctuating stocks, and fisheries recovering from overfishing. These factors have often been a deterrent to developing harvest strategies in the past.
While the strategies essentially represent best practice in fisheries management, Sloan points out they are also fundamentally about building trust between managers and fishers, between different fishing sectors and with the community as a whole.
In South Australia, all commercial fisheries now have a formal harvest strategy, and Sloan has moved on. Since 2019 he has been head general of fisheries with the New South Wales Department of Primary Industries, and developing harvest strategies remains part of his remit.
A new harvest strategy policy and guidelines have been developed for NSW fisheries and after undergoing a period of public consultation, will soon be released. The state's rock lobster, trawl whiting and Spanner Crab fisheries have harvest strategies underway. Work on other major fisheries will start soon and is a key commitment of the NSW Marine Estate Management Strategy (2018–2028).
Sloan highlights the inclusion of recreational and cultural fishing, along with commercial fishing as essential to NSW's new harvest strategy policy.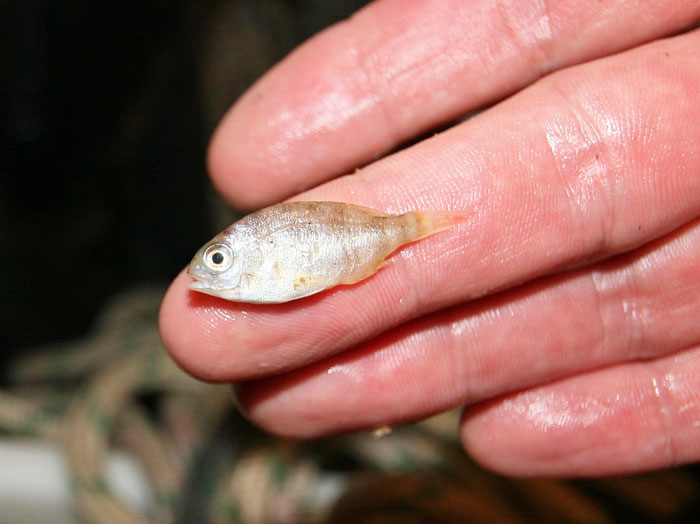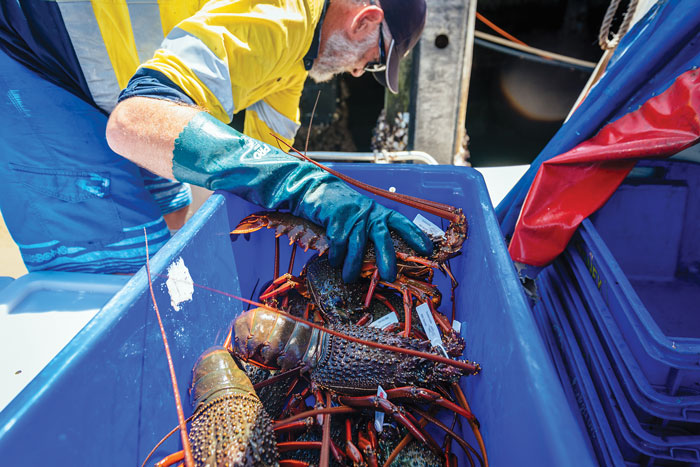 Recreational fisheries
In Western Australia, harvest strategies are in place for the bulk of its commercial fisheries, as well as for the Peel-Harvey Estuary crab fishery.
This is one of the few strategies to date that formally encompasses a recreational fishery. It was developed in conjunction with the commercial sector, through the Mandurah Licensed Fishermen's Association and Recfishwest as the peak recreational fishing body.
The Blue Swimmer Crab (Portunus armatus) fishery achieved a global landmark as the first joint commercial and recreational fishery to achieve Marine Stewardship Council (MSC) sustainability certification, awarded in 2016. Harvest strategies are an essential criterion in MSC certification to provide a transparent process for assessing the sustainability of stocks.
Senior research scientist at WA's Department of Primary Industries and Regional Development Danielle Johnston acknowledges that, although the Peel-Harvey Estuary is a popular recreational fishing spot, collecting data on the recreational catch is challenging. Phone surveys based on recreational fishing boat registrations provide boat-based estimates for some fisheries. But a significant share of the recreational crab catch in the Peel-Harvey Estuary comes from scoop netting, a popular shore-based activity. Efforts to estimate this catch are underway.
"While more detailed information about recreational catches would be ideal, it doesn't prevent us from accurate assessments based around a weight-of-evidence approach where harvest strategies are a key tool in the assessment," Johnston adds.
Snapper frontiers
On the other side of the country, the Victorian Fisheries Authority (VFA) is also treading new ground with a harvest strategy for its recreational snapper (Chrysophrys auratus) fishery. The VFA has already completed strategies for major commercial fisheries and its commercial snapper fishery is transitioning to hook and line only, with a total allowable commercial catch (TACC).
This leaves Port Phillip Bay as the epicentre for the state's recreational snapper fishery. It is the state's largest and most economically and socially valuable recreational fishery, on the doorstep of the five million people who live around the bay, in Melbourne and its surrounds.
VFA senior fisheries manager Michelle Wenner says the fishery is currently performing well. "And we want to safeguard that through the harvest strategy. In the case of Port Phillip Bay, managing the fishery to social objectives is very important.
"Lessons from other jurisdictions and from our fisheries with well-established harvest strategies show that having a clear framework ensures the best management outcomes. It avoids the reactionary decision-making that can happen when things go wrong," Wenner says.
Table 1: Progress on harvest strategy implementation in Australian fisheries jurisdictions
Commonwealth
Harvest strategy complete
All Commonwealth fisheries*
New South Wales
Harvest strategy complete
Policy and Guidelines finalised and awaiting release
Harvest strategy under development
Trawl Whiting Fishery
Eastern Rock Lobster Fishery
Spanner Crab Fishery
Mulloway Fishery
Northern Territory
Harvest strategy complete
Mud Crab Fishery
Offshore Net and Line Fishery
Offshore Snapper Fisheries – complete but not yet in place
Harvest strategy under development
Coastal Line Fishery
Aquarium Fishery
Spanish Mackerel Fishery
Barramundi Fishery
Queensland
Harvest strategy complete
Harvest Strategy Policy
Reef Line Fishery
Spanner Crab Fishery
East Coast Inshore Fishery
East Coast Inshore Protected Species Management Strategy
Mud Crab Fishery
Blue Swimmer Crab Fishery
Tropical Rock Lobster Fishery
Coral Fishery
Marine Aquarium Fish Fishery
Sea Cucumber Fishery
Commercial Trawl Fin Fish (Stout Whiting) Harvest Strategy
Moreton Bay Trawl Region Fishery
Southern Inshore Trawl Region Fishery
Southern Offshore Trawl Region Fishery
Central Trawl Region Fishery
Northern Trawl Region Fishery
Harvest strategy under development
Spanish Mackerel Fishery
Rocky Reef Fishery
South Australia
Harvest strategy complete
Lakes and Coorong Pipi Fishery
Blue Crab Fishery
Spencer Gulf Prawn Fishery
West Coast Prawn Fishery
GSV Prawn Fishery
Rock Lobster Fishery
Abalone Fishery
Marine Scalefish Fishery
Giant Crab Fishery
Sardine Fishery
Lakes and Coorong Finish Fishery
Dive Fishery for Urchin and Turbo Shell
Vongole Fishery
Lake Eyre Basin Fishery
Tasmania
Harvest strategy complete
Abalone Fishery
Harvest strategy under development
Rock Lobster Fishery
Scallop Fishery
Giant Crab Fishery
Victoria
Harvest strategy complete
Rock Lobster Fishery
Ocean Wrasse Fishery
Abalone Fishery
Giant Crab Fishery
Scallop Dive and Ocean Fishery
Harvest strategy under development
Recreational Snapper Fishery
Pipi Fishery
Octopus Fishery
Western Australia
Harvest strategy complete
West Coast Rock Lobster Fishery
Exmouth Gulf Prawn Trawl Fishery
Shark Bay Prawn Trawl Fishery
South-West Blue Swimmer Crab Resource
South-West Estuarine and Nearshore Finfish Resource
West Coast Deep Sea Crustacean Resource
Marine Aquarium Resource
North Coast Demersal Scalefish Resource
Gascoyne Demersal Scalefish Resource
WA Abalone Resource
WA Pearl Oyster Resource
WA Octopus Resource
West Coast Demersal Scalefish Resource
WA Sea Cucumber Resource
Shark Bay Blue Swimmer Crab Resource
Shark Bay Scallop Resource
Abrolhos Islands Scallop Resource
*To see a list of Commonwealth fisheries visit www.afma.gov.au/sustainability-environment/harvest-strategies
"It's always more challenging to make good, consensual, collaborative fishery management decisions when things are not travelling well and there is conflict among stakeholders."
Discussions with stakeholder representatives began last year, and the first draft of the strategy will be implemented as a pilot, to be refined before being formally adopted. "Many recreational fishing stakeholders are unfamiliar with harvest strategies," Wenner explains.
"Genuine engagement and collaboration require a focus on building trust and capacity. This is an important process for all involved to ensure stakeholders come along for the journey."
She says the science and monitoring needed to develop effective harvest performance indicators is a particular challenge for recreational fisheries, particularly compared to commercial fishing where detailed catch data is available. This requires taking a different approach to that traditionally taken in commercial settings and using innovative approaches to monitoring. The VFA has a project in the pipeline to increase monitoring of recreational effort to help with this.
Another challenge is in the design of decision rules, and associated management 'levers', to ensure the desired management objectives are achieved.
Other progress
In Tasmania, only the state's abalone fishery currently has a formal harvest strategy. But the principles are applied across all fisheries, according to Ian Dutton, director of marine resources in the Department of Primary Industries, Parks, Water and Environment.
The state is also moving towards a formal harvest strategy policy, directing a consistent approach to the development of future harvest strategies.
In the north, work underway in Queensland has prioritised its reef line fishery and Spanner Crab (Ranina ranina) fishery. In the Northern Territory the harvest strategy for the mud crab fishery is complete with work on offshore snapper, net and line, and coastal line fisheries underway. f
---
R&D Plan Outcome 4
Fair and secure access to aquatic resources
 
More information
Carolyn Stewardson, carolyn.stewardson@frdc.com.au
FRDC Research Codes
2010-061, 1991-056, 1994-029, 1996-105, 1998-130