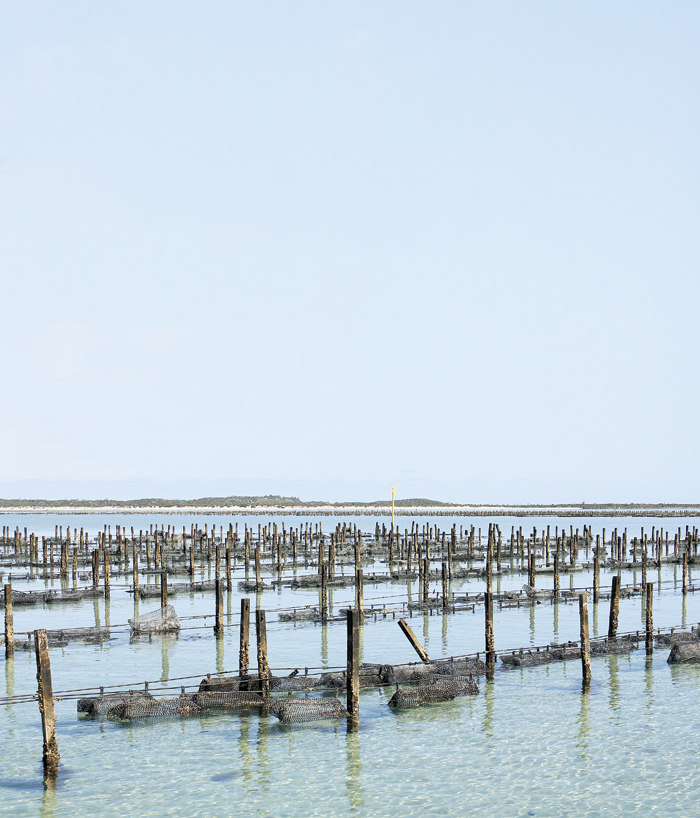 By Julie Haldane
Coffin Bay is a quiet coastal town on South Australia's Eyre Peninsula. In the summer months the town's resident population of 650 swells to about 4000, with the influx of tourists keen to experience the region's rugged national parks and the tranquil, pure waters of Coffin Bay.
It is a seafood lover's delight: the bay is abundant with fish, cockles, crab and scallops. This is also where the renowned Pacific Oysters (Crassostrea gigas) and Native Oysters (Ostrea angasi) are grown.
Brendan Guidera has been an oyster farmer at Coffin Bay since 2001. For Brendan and his staff at Pristine Oysters, most days begin with a trip out onto the bay, either returning graded oysters to the water to grow out, or harvesting those ready for market. The powerful 450-horsepower oyster punt they use can zoom across the water at speeds of 80 to 90 kilometres per hour.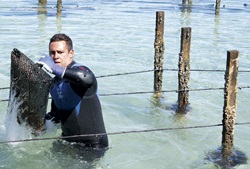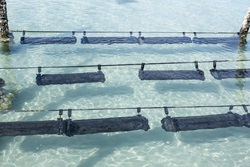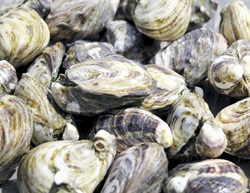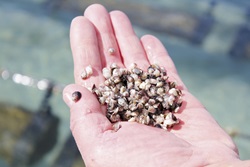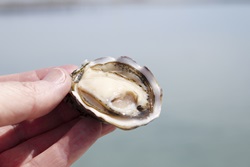 ---
Native oyster revival
Native Oysters grow naturally in the Eyre Peninsula region and were harvested in Coffin Bay from the mid-1800s until 1945.
They were not farmed in South Australia until the late-1960s, when a group of five growers established an oyster farm adjacent to the Coffin Bay township. However, the supply of wild-caught spat proved unreliable and growers quickly moved to the Pacific Oyster for farming, sourcing spat from Tasmanian growers.
Brendan Guidera says a number of emerging risks and new market opportunities prompted him to review the potential of Native Oysters in 2008. The species is resistant to the virus that causes Pacific Oyster Mortality Syndrome (POMS).
From a marketing perspective, Native Oysters present well on a plate; the shell looks more like a scallop than an oyster (they are called plates in France due to their shape).
They are Australia's Native Oyster and have a very different flavour to the Pacific Oyster. They are also very similar in appearance and flavour to the native European Flat Oyster (Ostrea edulis), which can earn up to three times the price of other oysters in European markets.
Worldwide production of Native Oysters has plummeted to just 2000 tonnes a year. Widespread bonamia bacterial infections in France in the 1960s caused most growers there to switch to Pacific Oyster production.
The main challenge in Native Oyster production is to secure the quantities of high-quality seed required, given the small scale of current breeding programs, the South Australian Research and Development Institute is working with growers to overcome this supply issue.
Although production is limited Native Oysters are developing their own economic niche and are considered luxury seafood, commanding premium prices in restaurants.
---
Image Captions:
1. About half of the production from Pristine Oysters is exported – mostly to Hong Kong; fresh oysters arrive within a day of being harvested.
2. Pristine Oysters has seven hectares of leases in Coffin Bay and another 21 hectares in FranklinBay, about halfway between Port Lincoln and Port Augusta
3. The oysters are grown out in baskets, which hold them suspended in the nutrient-rich water of the Southern Ocean.
4. The simple yet secure baskets provide the growing environment in the crystal-clear waters of Coffin Bay.
5. Pristine Oysters sources its oyster spat from Cameron of Tasmania hatchery and Shellfish Culture Ltd. Pacific Oysters are originally from Japan, coming to Tasmanian waters in the 1930s. They were introduced to Coffin Bay in South Australia in 1969. Today, there are approximately 40 independent growers in the region. Worldwide, Pacific Oysters account for more than 97 per cent of oyster production.
6. And yes, they taste great!