Australian aquaculture is coming of age with increasing scale and diversity
By Catherine Norwood

Aquaculture production worldwide has been growing at a rate of almost eight per cent a year for the past decade – growth that is expected to continue at a similar rate for many years to come, to support the world's increasing food protein needs.
In Australia, growth has been less rapid, averaging about 4.3 per cent a year for the decade to 2017-18, but is still rising with increasing demand for seafood and the influence of food media, such as MasterChef. Popular programs like this have increased consumer awareness of seafood provenance, sustainability, quality and traceability – all strengths of aquaculture.
While the sector accounted for 36 per cent of Australia's total seafood production in 2017-18, this represented 44 per cent of the value: 97,406 tonnes worth $1.41 billion from the total seafood production of 271,133 tonnes worth $3.2 billion.
It is clear that aquaculture will continue to be the driving force for growth in Australian seafood and has been a significant focus for the FRDC, forming a large part of its submission to the $100 billion Australian agriculture inquiry. In developing its submission, the FRDC also developed a data analysis tool to predict future GVP volume.
While this article builds on the two previous aquaculture forecasts the FRDC has written, it only focuses on the major sectors. Over the next 10 years, development is also likely to occur for new and emerging species including seaweed, Cobia, Queensland Grouper and tropical oysters. 
Atlantic Salmon
Tasmania's Atlantic Salmon industry comprises three companies – Huon Aquaculture, Tassal and Petuna Seafoods. The industry is Australia's most valuable seafood sector – wild or farmed – with 58,000 tonnes produced in 2018-19, worth $833 million.
Having doubled production during the past decade, the industry has exceeded its own expectations. Last year it revised its 2030 target from $1 billion in value to $2 billion.
In fact, extensive marketing and product development by these companies have seen Atlantic Salmon become Australia's most popular seafood. Stringent biosecurity measures protecting Tasmania's salmon industry from external and internal disease threats have enabled them to reliably supply a high-quality product to domestic and international markets.
The Tasmanian Government continues to provide support for the industry, which is the largest agri-food contributor to the state's economy. In 2017 the government released the Sustainable Industry Growth Plan for the Salmon Industry as part of major management reforms, streamlining processes and introducing additional steps to provide greater public and industry certainty.
This includes detailed mapping of areas suitable for expansion, as well as 'no go' zones, and also a commitment to deeper ocean sites, potentially outside state waters. The United Nations Food and Agriculture Organization believes that deep-ocean aquaculture, producing both plant and animal food products, will be a major global food resource for the future.
The Australian Government, which manages Commonwealth waters outside three nautical miles, outlined the need for legislative reform in its National Aquaculture Strategy. This is likely to include an amendment to the Commonwealth Fisheries Management Act 1991 to allow individual jurisdictions to extend their existing aquaculture regulations to adjoining Commonwealth waters.
In preparation for aquaculture in offshore waters, the Atlantic Salmon industry (both here and overseas) is working to develop pens specially designed for high-energy wind and wave conditions of exposed ocean sites.
Prawns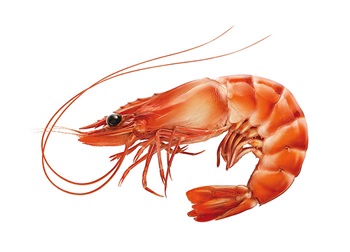 Prawn farming has had a turbulent couple of years with the outbreak of White Spot Disease in 2016. The outbreak severely impacted the farms located in southern Queensland and resulted in a drop in production for the sector from 2016 to 2018, to about 4500 tonnes a year.
Over the next two to three years, as farms impacted by White Spot resume production, this volume is expected to double to about 10,000 tonnes. Further, larger increases are forecast out to 2025.
The disease outbreak has seen biosecurity and on-farm management become a major focus of efforts for prawn farmers (as it has for other aquaculture producers). However, it has not curbed the sector's enthusiasm, with many businesses looking to scale up and increase production.
Among those are Atlantic Salmon producer Tassal, which is diversifying its portfolio to include prawn farming. In 2018, it acquired the Fortune Group, which includes prawn farms in Yamba, New South Wales, and in Proserpine and Mission Beach, Queensland.
The company is planning a major expansion at Proserpine, on the Gregory River, with a target of 20,000 tonnes of black tiger prawns a year. The expansion is expected to include a hatchery, up to 400 hectares of new ponds and a processing plant. Investment in the expansion over the next five to six years is estimated at almost $70 million, in addition to the $31.9 million spent on the acquisition.
However, it is the Seafarms Group's Project Sea Dragon that is expected to prove a game changer for Australian aquaculture. Production is scheduled to come online in 2025, with a full-scale target of 150,000 tonnes of Black Tiger Prawns for export markets.
The $2 billion project involves five sites: Exmouth and Kununurra in Western Australia; and Legune Station, Darwin and Gunn Point in the Northern Territory. Production will be based at Legune Station, with 1120 hectares of grow-out ponds planned (see FISH June 2019 – Prawn venture heralds aquaculture step-up).
The second generation of founder stock is currently being bred at the company's Exmouth quarantine centre and test ponds have been constructed at Legune Station, ahead of earthworks. Broodstock are expected to be managed at breeding facilities in Darwin, while the project's hatchery is based at Gunn Point, east of Darwin.
Pacific Bio is also expanding production. After many years in the planning phase, it has approval for 259 hectares of new farming at Guthalungra in northern Queensland. This expansion will take the company's production from 1000 tonnes at its existing Ayr farm, up to 4000 tonnes across the two sites. Construction of ponds at Guthalungra is expected to begin in 2020.
This expansion has provided a breakthrough in meeting the stringent water quality targets for developments adjacent to the Great Barrier Reef, using seaweed production to absorb nutrients from the pond water. It is the first expansion of prawn farming approved in Queensland since 2001.
Barramundi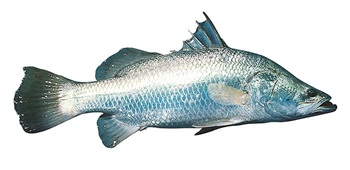 The Australian Barramundi Farmers Association (ABFA) says production by its members is also continuing to increase and reached 9000 tonnes in 2018-19.
National statistics to date have not reflected the full extent of production, as data from two of Australia's largest operators – Humpty Doo Barramundi in the NT and MainStream Aquaculture in Victoria – has been excluded under commercial-in-confidence provisions.
With a small number of operators in their respective states, published figures would reveal their competitive position in the market. The official national production in 2017-18 was 5668 tonnes, excluding these operators. Industry data from the ABFA, which included them, put production in the same year at 6700 tonnes.
However, Humpty Doo Barramundi and MainStream Aquaculture have now agreed to provide their production figures as part of efforts to lift the sector's profile. MainStream Aquaculture managing director Boris Musa says without this data, Barramundi's contribution to the aquaculture sector has been under-represented. He expects the additional reporting will raise the importance of the industry, which continues to have significant concerns about country-of-origin labelling, and is seeking improved biosecurity to protect both aquaculture and wild fisheries.
Imported Barramundi represents up to 70 per cent of the Lates calcarifer species sold within Australia. However, many consumers are unaware of this as the NT is the only jurisdiction that requires country-of-origin labelling in food service outlets such as restaurants and hotels, where Barramundi is a popular menu item.
The ABFA is anticipating a major increase in production in the next five years, with a production target of 25,000 tonnes by 2025. Investment in the infrastructure to achieve this is already underway.
MainStream Aquaculture will increase current fish production capacity from 2000 tonnes to more than 4000 tonnes within the next three years. In addition to operating the world's largest Barramundi hatchery supplying domestic and international markets, the company also produces 1000 tonnes of fish in spring water at its Werribee facilities in Victoria. Following its merger with Pejo Enterprises in October 2018, it has another 1000 tonnes of production in Queensland.
This includes salt water production ponds at Innisfail, which are being expanded to produce 3000 tonnes. These fish will also form the basis of an expanded value-added product range that will include hot and cold smoked Barramundi.
MainStream Aquaculture also has a feasibility study underway into a new recirculating aquaculture system facility at Maryvale, Victoria, to operate in conjunction with an Australian Paper mill, which will be the source of the water. The feasibility study and business plan are expected to be complete by mid-2020. The proposed production capacity of the development is up to 3500 tonnes in the first phase, and potentially up to 10,000 tonnes overall.
In the NT, the family-owned Humpty Doo Barramundi is Australia's largest producer and in 2017 doubled its production to 3000 tonnes. Construction of additional facilities is underway to double production again, to 6000 tonnes in 2020. This is part of a $57 million expansion, which includes government support through a $28.7 million Northern Australia Infrastructure Facility loan. Stages two and three will be undertaken as market growth, including exports, allows, and the completed project is expected to take production capacity to beyond 10,000 tonnes.
In WA, Barramundi Asia has been slowly expanding at Cone Bay over the past year, after buying Marine Produce Australia (MPA) in 2018. MPA has a marine lease in the Kimberley Aquaculture Development Zone permitting production of up 15,000 tonnes a year, although production levels are currently about 1200 tonnes, increasing to 1800 tonnes in 2020.
Managing director of Barramundi Asia Joep Staarman says the Australian purchase is about diversifying the company's production base, which includes 6000 tonnes in Singapore and a new development in Brunei that will begin production in 2020, with a final capacity of 40,000 tonnes. It is keen to protect the Cone Bay marine environment and will seek to expand production using several different locations across the Kimberley zone, rather than concentrating farming in one location.
He anticipates full-scale production of 15,000 tonnes at the Australian site by 2030.
Yellowtail Kingfish
Yellowtail Kingfish (YTK) farming has been evolving slowly in Australia for two decades, but the recently completed $7.3 million Kingfish for Profit (K4P) research collaboration, funded by the Department of Agriculture and the FRDC, has helped to give production new impetus.
Fish producers, researchers and feed manufacturers came together in the three-year project, which has produced new findings on feed formulations, fish growth and water temperature that will help bring fish to market more efficiently and sustainably.
In 2016 YTK production was estimated at 1200 tonnes, and came almost solely from Clean Seas in South Australia. The company had doubled production by 2018 to 2500 tonnes and expects to increase this to between 3000 and 5000 tonnes by 2025, having added additional cages to its Fitzgerald Bay lease near Whyalla last year.
Clean Seas markets its Spencer Gulf Hiramasa Kingfish as a premium cold water product and has developed a strong customer base, particularly in the high-end European food service sector.
In expanding production, the company says it will also target North American and Asian markets, where more than 75 per cent of kingfish sold is frozen. It has invested in its SensoryFresh –95 degrees Celsius freezing technology to develop a premium frozen product, using liquid nitrogen rapid freezing to optimise the freshness of the fish while maintaining the convenience of frozen supply.
Tasmanian Atlantic Salmon producer Huon Aquaculture was a major participant in the K4P project with NSW Department of Primary Industries, through its research lease at Port Stephens. Despite gaining significant insight into YTK production, it has put on hold its NSW operations and now has plans to begin farming at a similar latitude at the Abrolhos Islands near Geraldton, WA where it has a 2200 hectare aquaculture lease. At this stage Huon has not set a timeline or production target for the WA site.
Meanwhile, Indian Ocean Fresh Australia has been operating from Geraldton for more than a decade, refining YTK aquaculture in warmer waters. It also has an 800 hectare marine lease at the Abrolhos Islands and has been slowly but steadily scaling up commercial production over the past five years. Director Erica Starling says she focuses on fresh, whole fish for the domestic restaurant trade, with plans to expand exports into Asia.
Challenges in the west include securing both fingerlings and quality feed, and continued development of expertise is needed to optimise fish growth in local conditions. Hatchery services are currently provided by a government-operated facility in Fremantle and will soon be supplemented by a $7 million nursery the WA Government plans to build at Geraldton to assist YTK production expansion.
While predictions for the species' potential production have been large – upwards of 60,000 tonnes across Australia – production is more realistically expected to remain at much lower levels in the near future, with producers targeting the premium food service sector markets in Australia and overseas.
The limited number of producers means that YTK is also not included in national fisheries statistics, although estimates for 2019 are for more than 4000 tonnes.
TABLE 1: Australian aquaculture production and projections
 Species
 2006-07 tonnes
 2017-18 tonnes
 Comments
 2021-22
projections
(t)
FISH
 Salmonids (Atlantic Salmon, trout)
 25,253
 61,413
 Offshore farming is being established and will increase production, a counter to warming inshore waters, which reduce production.
 75,000 – 80,000
 Southern Bluefin Tuna
 7486
 8000
 No major increase likely; a slight increase in quota might allow more fish to be ranched.
 9000
Barramundi 
 2590
 5668*
 New farms and expansions on existing farms to increase production.
*Does not include production from Northern Territory or Victoria.
 12,000
 Yellowtail Kingfish (YTK)
 N/A
 N/A
 Existing and new aquaculture leases in WA expected to increase YTK production in coming years. SA also ramping up production.
 5000
 Murray Cod
 N/A
 266*
 Production based in NSW and Victoria.
*Figure based on NSW production.
 3000 
Other species 
 772
 3183
 Totals include Silver Perch, Cobia, Queensland Grouper.
 2000
CRUSTACEANS
 Prawns
 3284
 4205
 Expansions of prawn farms in the north are expected to increase production.
 10,000
 Other species
 299
 166
 Stable but low production of yabbies, marron and Redclaw. New Moreton Bay Bug production underway.
 250
MOLLUSCS
 Edible Oysters
 14,299
 8824
 Pacific Oyster production recovering from POMS in Tasmania. R&D underway for tropical Blacklip Oysters.
15,000 
 Blue Mussels
 3145
 3781
 
 5000
 Abalone
 468
 1027
 
 1800
 Pearl oyster
 N/A
 N/A
 No figures provided because of limited commercial operators.
 N/A
MISCELLANEOUS
 Other
 N/A
 873
 
 5000
 Seaweed
 N/A
 N/A
 Emerging aquaculture production.
 5000
 TOTAL
 57,596
 97,406
 
 148,050 – 153,050
Source: FRDC and ABARES