Published:
1 February 2022
Updated:
10 January 2023
Annual Stakeholder Planning Workshop
FRDC's Research Advisory Committees (RACs), Industry Partnership Agreements (IPAs) and Coordinating Programs play a critical role in determining our research priorities. Each year, we also host a Stakeholder Planning Workshop to allow stakeholders from different jurisdictions, industries and sectors to come together and discuss shared strategic needs. 
These events are often held as a two-day face-to-face workshop, however due to the COVID-19 pandemic, we conducted a series of online focus groups and workshopping sessions.
Image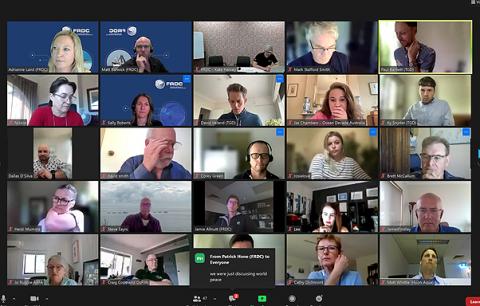 Participants shared their opinions on the shared national challenges and then explored opportunities for collaboration to address the large, complex and systemic issues. 
A copy of the output of the process can be found here, which will help inform FRDC's Annual Operational Plan.
Image
For more information on all stakeholder workshops held to date view the stakeholder planning workshops page.